Sunveno Diaper Backpack Baby Nappy Changing Bag Travel Bag for Mom & Dad w/ Insulated Pockets (navy) – Reduced
Deatils:
Main material: Polyester fabric
Dimension: 39 x 27 x 21cm
Carry way: backpack carrying and handbag carrying
Selective Color: Black, Gray, Navy, Green, Olive Green, Pink
Package include: only 1pc diaper bag
Features:
Wide open design and collapsible metal frame design holds the bag up, easy to open and close.
Back zipper pocket allows for easy to taken out and in, easier to organize goods and keep you from mess.
3 bottle holders with insulation layer of tin foil can keep warm for about 2-4 hours.
Practical Design:
Front:
1 zipper pocket with 3 Insulated elasticized pockets inside for milk bottles and 1 mesh pocket for babies' food, tableware etc.
Side:
1 right side pocket is for tissue.
1 left side pocket is for bottle or umbrella.
Back:
1 anti-thief zipper pocket for phone or other precious items
2 D rigns for stroller hooks
1 large zipper pocket that make you easy to take out items
Main compartment:
4 elasticized pockets for different items
1 zipper pocket and 1 key chain
1 waterproof back zipper pocket for wet clothing or other wet things.
The middle is very roomy for diapers,clothing and others.
https://couponmatrix.uk/posts/wp-content/uploads/2018/03/51qpBuBm70L._SL160_.jpg
Material:Made of durable waterproof Polyester fabric, harmless to your skin, even to baby, and it's resistant to dirt, easy to wipe clean.
Large Capacity:Has more than 12 separate pockets, you can put milk bottles, tissue, babies' clothing, diaper etc at special pockets, everything has its place and let you away from mess.
Special design:The front 3 insulated bottle pockets away from other easily contaminated iterms. The back zipper pocket can help you taking things from the changing backpack bag easily. Has waterproof pocket, separate dry and wet items.
Multifunction: It has two carry ways(backpack carrying and handbag carrying), and the back has two D rings, you can hang the bag to the stroller by using hooks. And it's not only a diaper bag,also can be a casual backpack, laptop bag, travel backpack etc.
After-Sales Service: Please be assured purchase, if you are not satisfied with our products, please contact us asap, we will offer you a proper solution and try our best to improve our products and service.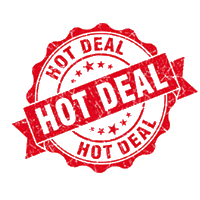 List More: Nappy Sale Category