Terow Receipt Printer,Label Printer ,Barcode Printer with High Speed Printing ,Thermal Receipt Printer Ticket, 5890k – Price Drop
Main Features:
Suitable for all types of commercial retail POS systems
Light in weight and smart in shape
Low noise and high-speed printing
Support cash drawer driver
Easy for paper installation, easy maintenance and excellent structure
Low power consumption and low operating costs ( No ribbons or ink cartridges )
Print method: Thermal Line Printing
Print font size: 384dot / line
Font A: 12 x 24 dots, 1.5(W) x 3.0(H)mm
Basic information:
Interface: CM© USB / COM / LTP / LAN
Print command: Compatible with ESC / POS
Print thickness: 57.5mm ( 0.5mm error )
Reliability print: 100km
Temperature: 0 – 45 Deg.C
Contrast humidity: 10 – 80 percent
Support system: Win 2000 / XP / Vista / 7 / 8 / Linux
Compatible with EPSON, Samsung
Model: ZJ – 5890K
Print speed: 90mm / sec
Voltage: 12V
Working Power: DC 12V / 1A
Package weight: 0.858 kg
Product size: 12.000 x 17.000 x 10.500 cm / 4.724 x 6.693 x 4.134 inches
Package size: 20.500 x 16.000 x 12.500 cm / 8.071 x 6.299 x 4.921 inches
Packing Contents: 1 x ZJ – 5890K Portable 58mm CM© USB POS Receipt Thermal Printer, 1 x Power Adapter, 1 x CM© USB Cable, 1 x English User Manual, 1 x Roll of Test Paper, 1 x Driver CD
https://couponmatrix.uk/posts/wp-content/uploads/2018/03/41QuDczRitL._SL160_.jpg
Great Functionality: support cash drawer driving, compatible ESC/POS print commands, support bitmap and download graphics printing, built-in data buffer (when printing can receive print data)
Cost-effective:High-quality printing and low cost,Low noise and high-speed printing
Lightweight and Portable:Easy for paper installation, Easy maintenance and excellent structure, easy to carry for bill printing in supermarkets, canteens, restaurants etc.
Supporting Windows 7/ 8/ 9X/ 10/ 2000/ 2003 /XP Operating System printing. 95% of the pos system are available to the receipt printer. Such as regit, insight Pos System
After-sales Guarantee:We have good quality,So if there is any problem, you can contact us immediately.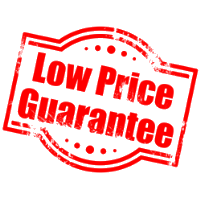 Bumper Bargains: Sale Category