The Mama Mia Murders! – murder mystery game for 6 players – Special Price
Mama Mia, the legendary female pop star with a string of hit records stretching back more than twenty years, has been found dead in her dressing room at a concert venue in Madrid. Tonight was the debut night of her latest tour, and with live TV coverage, she was due to perform not just to ticket holders, but also to a prospective "stay at home" audience of over 50 million people!
The initial reports indicate that the star seems to have committed suicide, but the Spanish police are taking no chances and a number of members of the singer's entourage as well as some other people connected to the singer are currently under arrest and are believed to be 'helping with the enquiry.'
But how did he die? And why? And who is responsible?
The suspects:
Walter Lew – Record company boss
Jacqui Chansonmee – Self-made multi-millionairess and owner of SONMEE Entertainments.
Ritchie Keeter – Mama Mia's Supporting Act.
Julie Voo – Japanese bodyguard and expert in martial arts.
Dan Sequin – Mama Mia's Choreographer
Sue Patroopa – Mama Mia's Doctor
THIS GAME IS RATED: MATURE
This game contains content that may be suitable for persons ages 17 and older. This game contains:
Sexual Themes – References to complex relationships.
Drug references – to both prescription and non-prescription drugs.
A murder – violence suggested.
Comic Mischief – Depictions or dialogue involving slapstick or suggestive humour
Mature Humour – Depictions or dialogue involving "adult" humour, including sexual references
https://couponmatrix.uk/posts/wp-content/uploads/2018/03/31Ttseuz8VL._SL160_.jpg
6 character booklets and name labels
6 invitations and envelopes
CD and script of inspector (which means you can invite an extra guest if wished)
Full instructions
After sales support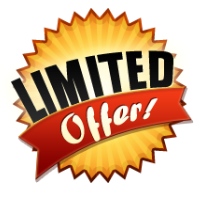 Discounted: Sale Items