Vs System 2 Player Card Game A-Force Expansion – Special
The Vs. System 2PCG is a card game where 2-4 players each build a deck of Characters, Plot Twists, and Locations, and try to knock out their opponents. Welcome to the rebirth of the Vs. System!
Over a decade ago the original Vs. System let you simulate epic superhero battles. Now the game's back and better than ever! In this box you'll find four teams: The Avengers, X-Men, Guardians of the Galaxy, and of course, the Super Villains. You and your friends can play each team against each other, or you can mix and match characters to create the ultimate crossover.
Featuring new card mechanics and streamlined gameplay, the Vs. System 2PCG is easy to learn, but difficult to master
VS System 2PCG: The Marvel Battles contains:
400 All new cards
Gameplay tokens
Full colour rulebook
https://couponmatrix.uk/posts/wp-content/uploads/2018/03/51K83nMkQ7L._SL160_.jpg
400 All new cards
Gameplay tokens
Full colour rulebook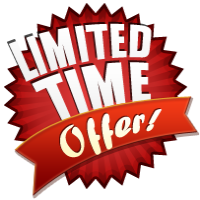 List More: Sale Items