Zanussi ZAN3002EL Compact Power Bagged Cylinder Vacuum Cleaner – Ice White/Blue
A Lightweight, Compact Bagged Vacuum Cleaner
The ZAN3002EL is a small but powerful, easy to use bagged cylinder cleaner which is ideal for homes requiring a compact vacuum cleaner. With an A rating for Hardfloor dust pick up and C rating for Carpet pick up ZAN3002EL delivers superb cleaning performance, while the micro fibre filtration system captures pollen, dust mites, and allergens to leave your home clean and fresh.
2-in-1 Crevice Nozzle
This compact, manoeuvrable vacuum cleaner features a range of on board tools, including a combination crevice nozzle and brush for getting into those awkward areas of the home.
Upholstery Nozzle
The handy upholstery nozzle allows you to remove stubborn fibres from furniture easily.
Compact yet powerful
The Zanussi Compact Power ZAN3002EL is extremely lightweight at only 3.2kg in weight, and has the following compact dimensions: height 22cm, width 33cm and a depth of 28cm. Other features of the ZAN3002EL include a 5 metre cord with rewind function and a 2 litre capacity dust bag.
Key Features
A compact bagged cylinder cleaner
Lightweight design
Easy to use controls
Comes with a range of cleaning accessories
https://couponmatrix.uk/posts/wp-content/uploads/2018/03/31SfWLft7ZL._SL160_.jpg
Ultra compact at only 22 cm in height, 33 cm width and 28 cm depth
Powerful-Electrolux Eco Force technology in which a 1400 W appliance perform like an 1800 W
On board tools include a combination an upholstery nozzle and a crevice nozzle and brush for all those hard to reach places
Lightweight but powerful bagged cylinder vacuum cleaner
5 m cord with rewind function
Avoid prolonged use, this may lead to warming up on item.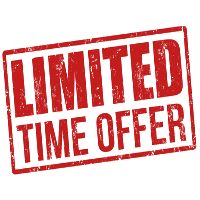 More Promoted: Sale Best Buys