3D Printer Kit DIY by WEEDO F100 Easy to Assemble Desktop 3D Printer with LCD Screen Single Extruder PLA Filament 1.75mm – Cheap Price
1. If you are looking for an easy-assembly 3d printer kit, and here it is.
2. We provide video instruction in the sd card. Just need to follow the steps and enjoy the fun of assembling your 3D Printer
Machine Specification:
Model Name: Weedo F100
Machine Size:11″x11.8″x12.6″(280*300*320mm)
Machine Weight: 6kg
Printer Head: Single Head
Voltage Input: 110V AC / 220V AC
Maximum Power: 60W
Print Specification:
Maximum Build Dimensions: 5″(X)x5.1″(Y)x6.3″(Z)(125*130*160mm)
Layer Thickness: 100-500 microns(0.1-0.5mm)
Nozzle Diameter: 0.4mm
Print Resolution: 100 microns(0.1mm)
Print Speed: 20-130mm/s
Build Platform: 3-point leveling build plate
Accuracy of Positioning: 2.5 microns(Z); 11 microns(X and Y)
Filament Specification:
Filament Size: 1.75 mm diameter
Compatible Filament:PLA/PRA PRO
Software Specification:
Software: ReplicatorG/Cura
Input format: STL/G-CODE/OBJ
Supported operating system(s): Windows, Mac, Linux
Connection: Micro-CM© USB, SD card
Package List
1 x WEEDO F100 DIY 3D Printer Kit
1 x Tool Set
1 x One Reel of PLA Filament
1 x SD Card (Installation Instruction Included)
Support & Warranty
Wiiboox technology company provides life time support if you have a Weedo 3D printer.
Machine is of 1 year waranty and consumables is 3 to 6-month warranty.
Welcome to contact us(via Email, Phone call and live chat) if you have any problems and concerns.
https://couponmatrix.uk/posts/wp-content/uploads/2018/04/51v2tfqZWPL._SL160_.jpg
1. Detailed assembly instruction in the SD card makes the installation of this 3d printer kit will be very simple and fun
2. Lightweight and portable. Build size: 125*130*160mm
3. Detachable extruder and magnetic printing platform, easy to take down and maintenance
4. Comes with PLA filament to get you easy to start with this mini 3d printer
5. Excellent after-sales support- to get you free of issues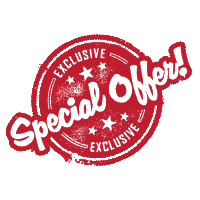 More Promoted: Sale Bargains