Akeekah Dummy Case 3 Pack | BPA Free Baby Soother Pacifier Holder with Free Mesh Sack | Blue, Green & Orange – Sale
Are you tired of lost dummies? Misplaced nipple shields? Or you are you simply looking for a fun and simple way to fruit and snacks for your baby?
If so, this set of three Dummy & Nipple Shield Cases by Akeekah is perfect for you! Here's why!
Fits Medela, Nuk, Munchkin, Avent and all other major Soothers. The pacifier box fits all sizes of Medela and other breast shields (16mm – 27 mm)
Large enough to fit two pacifiers/nipple shields
Made from extra strong BPA free and non toxic materials
Mesh bag and cases themselves have multiple purposes
Dishwasher safe and easy to hook onto bags, belts, strollers et

In this set you will receive:
3 dummy and nipple shield cases (blue, orange and green)- 3″ x 2″ x 2″
1 reusable mesh sack with drawstring (machine-washable)- 8.25″ x 7.5″

What else is there to think about? These pacifier cases will make your life so much easier. And if you disagree, you can return the item with no questions asked for a full refund, as well as receiving a 90 day warranty!

CLICK THE BUY BUTTON TODAY!!!
https://couponmatrix.uk/posts/wp-content/uploads/2018/04/41ckdcremRL._SL160_.jpg
FUN, SIMPLE AND SAFE!!! This set of three from Akeekah is the easiest and safest way to carry your dummies and nipple shields. Since they have holes for ventilation preventing a build up of moisture and bacteria and are BPA Free, Lead Free, Cadmium Free and Phthalate Free, you can be sure that your baby will be safe.
STRONG, CONVENIENT AND EASY TO CLEAN!!! Our cases are dishwasher safe making them extremely easy to clean. They are also very sturdy, and so will protect your pacifiers and nipple shields from any knocks and bumps that occur during the day. The cases seal tightly whilst being simple to open by the parent ensuring no more lost dummies & nipple shields! The loop on the end means that you can attach it to everything from your stroller, to your bag, to your belt!
VERSATILE AND PERFECTLY SIZED!!! Our cases are designed so that they can carry all well known dummy and nipple shield brands including Mam, Medela, Philips Avent etc. They can fit two dummies/nipple shields as well as a dummy clip maximising the use you can get out of them!
CUSTOMER SERVICE AND WARRANTY Customer satisfaction means the world to us at Akeekah- we are on hand 24/7 to answer your queries, and we always do our absolute best to ensure you are happy with the product! However if not, you can return it with no questions asked for a full refund. Furthermore, we provide a 90 day warranty!
MULTIPURPOSE- INCLUDES FREE ECO FRIENDLY MESH BAG!!! Firstly, the cases themselves are extremely useful and multipurpose. Not only can you use them for pacifiers, nipple shields, pacifier clips/leashes etc but you can also use them for your child's small CM© toys as well as fruit and other snacks! In addition, you receive free awesome mesh bag which can be used to carry your cases as well as anything from nappies, washcloths, baby monitors, snacks or any other baby supplies and consumer electronics!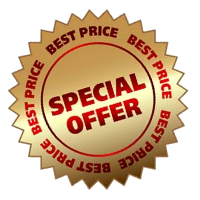 List More: Baby Sale Category