Andrew James Halogen Oven Racks – Set of 2 Accessories Parts and Spares for the 10-12 Litre Ovens
Wave goodbye to irritating soggy bottoms and improve how your food cooks with the
Halogen Oven High and Low Racks
by Andrew James. The racks
lifts food off the bottom
of the bowl, and allows hot air to circulate around and under whatever you are making – reducing cooking times and providing an even heat distribution.
The package contains one high rack and one low rack, and they are suitable for any 10-12 litre halogen oven, although they are perfect for the Andrew James model. The low rack is 2.5cm tall, while the high rack is 8cm tall. Both are 25cm in diameter.
About Andrew James
Andrew James is a family-owned manufacturer and online retailer. The company was founded in 2005 by two cousins, when their passion for family dinner parties inspired them to start a business supplying unique and innovative kitchen and home gadgets.
After achieving success with their first product – the 'raclette' grill – the cousins went on to add more and more fantastic products to the Andrew James range, and the company now stocks over 700 different appliances, tools, gadgets and accessories.
No longer limited to the kitchen, Andrew James also supplies pet products, home accessories, sports and fitness products and garden equipment – visit the Andrew James shop to see the full range!
https://couponmatrix.uk/posts/wp-content/uploads/2018/04/51Jru5M1vgL._SL160_.jpg
SET OF 2 HALOGEN OVEN RACKS – The Andrew James Halogen Oven Racks has been especially designed for use with Halogen Cookers to improve the quality of your bakes.
HIGH AND LOW 25CM RACKS – The set includes a high rack (8cm) and a low rack (2.5cm), both of which are 25cm in diameter and will fit most 10-12 litre halogen ovens.
HOT AIR CIRCULATION FOR EVEN COOKING – By lifting your food away from the bottom of the bowl and allowing air to circulate fully your food is cooked more evenly, no more soggy bottoms!
GREAT FOR ANY BAKING – Use your racks to cook cakes, pies and pizzas in your halogen oven. Use as Accessories, Parts and Spares for the 10-12 Litre Ovens.
2 YEAR MANUFACTURER'S WARRANTY – Shop in confidence, the Andrew James Halogen Oven Racks are covered by a manufacturer's 2 year warranty.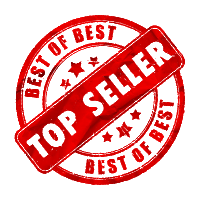 Bumper Bargains: Sale Bargains