Audiocore AC885 Bazooka Bluetooth Speaker FM Radio MP3 Player MicroSD Rechargeable Portable Aux
Product description
Audiocore AC885 is a rechargeable, wireless speaker with carrying handle and LED lighting,
which produces an incredibly good audio performance of 150W P.M.P.O in combination with deep bass.
A highlight of the Bazooka speaker is the color-changing LED illumination of the case:
this changes between the colors green, yellow, red, blue, pink, purple and other shades.
With the speaker, you can enjoy your music anytime and anywhere.
You can both play the music from microSD card, as well as listen to your favorite station with the FM radio.
AUX connection gives you the possibility to connect an external audio source.
Bluetooth wireless technology also connects you.
Enjoy music from your smartphone, tablet, laptop or other device without unnecessary cables.
The built-in battery gives you enough power on the go and can be easily charged with the micro-CM© USB port.
Technical specifications:
▶ Interface: AUX, microSD, MicroUSB
▶ Charging connection: MicroUSB (DC 5V)
▶ Lithium-ion battery 2500mAh
▶ Dimensions: 290 x 175 x 245mm
Set contains:
▶ Audiocore AC885
▶ Micro CM© USB connection cable to CM© USB
▶ 3.5mm jack-plug cable (AUX)
▶ Operating instructions
https://couponmatrix.uk/posts/wp-content/uploads/2018/04/51UQSYv0pIL._SL160_.jpg
▶ Bluetooth: 2.1 ▶ Bluetooth A2DP ▶ Bluetooth range: 10m ▶ FM radio
▶ Output power: max. 150W PMPO microSD (TF) Mp3 player
▶ AUX input – Allows you to connect external audio sources, such as external speakers. MP3 player
▶ Color changing LED lighting ▶ An ideal choice for parties!
▶ The perfect Bluetooth speaker for every party & on the way!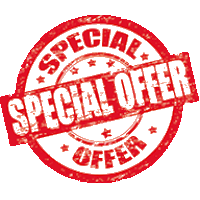 Related Items: Sale Products