CYBEX Solution X-Fix, Toddler Car Seat Group 2/3, Purple Rain – Purple – Limited Offer
Car Seat Solution X Fix the Purple Rain collection at Cybex:
Characteristics :
In addition to the patented reclining headrest in 3 positions, which prevents the head from falling forward when asleep, the ISOFIX system further improves stability and security.
The system L.S.P. absorbs quickly the energy released during a side collision and protects the fragile area of ??the head and shoulders. Easy to use, this car seat is also compatible with vehicles not fitted with the ISOFIX system.
patented reclining headrest the CYBEX 3 positions ensures optimum protection in a side impact. This revolutionary technology moves safely in the child's head's center of gravity and prevents it from falling forward when asleep. In a side impact, the sensitive head of the child remains inside the seat safe area for optimal protection.
In addition, our patented reclining headrest 3 positions gives the child a more comfortable position in his sleep for a trip safe and peaceful.
The linear system of protection against side impacts (L.S.P. System) systematically absorbs the force generated by a side collision with a series of linear reactions through protections shoulders and head.
At the same time, the kinetic energy of the body caused by the impact is absorbed at a very early and the head is actively maintained in a safe position stage.
seat connectors simply clip into the ISOFIX anchorage points of the vehicle. The connectors can be easily folded, which means that the seat is also compatible with vehicles not fitted with the ISOFIX system.
Length / Width / Height 410/450/640 mm
Weight: 7 kg
ECE R44 / 04, Supplement 7, Gr. 2
https://couponmatrix.uk/posts/wp-content/uploads/2018/04/41kRvdav2LL._SL160_.jpg
Patented head protection prevents the head from dangerously rocking forwards and backwards during sleep and provides more comfort
The linear side impact protection (LSP System) keeps the child's sensitive head and shoulder area protected in the safety zone of the seat in the event of a side collision
Includes ISOFIX Connect for extra stability and safety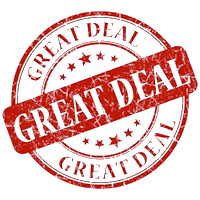 More Promoted: Car Seats Sale Items