Denver GSP-110 UK SIM-Free Mobile Phone – Black – Mega Discount
The Denver GSP-110 big button mobile phone was designed to be extremely accessible with large buttons and easy to charge using the included docking station. Senior mobile phones are a popular choice for those who want simple, straight forward big button mobile phones that are easy to use and when eye sight is impaired.
Big Button Mobile & Easy Menu
Big button mobiles means the correct keys are easily pressed. Not only are the GSP-110 buttons big but they have a rubberised finish for excellent grip. Using your GSP-110 at night is made easy via the back lit buttons. Clear, simple on screen icons makes it an easy to use senior mobile phone too.
Dock Charger
To charge the phone either use the docking station which is mains powered, or connect the supplied CM© USB cable to your laptop. Having a charging dock makes the GSP-110 a great phone for seniors as there is no fiddly cable / socket to connect the phone to when charging.
Bluetooth
The GSP-110 comes with a built in Bluetooth connectivity which means you can connect to your in car hands free kit or a Bluetooth headset or speaker.
SOS Mobile Phone
The GSP-110 is not only a big button phone but also has a discreet SOS emergency button on the back of the phone so that can always be one press away from help.
Talking Mobile Phone
When dialling the GSP-110 can read out the number pressed, if confirmation of the number being dialled is preferred. This feature can be switched off if unwanted, but incredibly useful if eye sight is impaired.
Built In Extras
While you get the expected built in items such as phone book, calculator, calendar, radio and alarm the GSP-110 gives you extra. There is a built in torch, easily activated by single button touch, and a slot for a micro SD card to either view photos or listen to an E-book or music.
https://couponmatrix.uk/posts/wp-content/uploads/2018/04/417Eh5xg6qL._SL160_.jpg
SOS/quick call on the back of the unit
Built-in Bluetooth
Built-in phonebook
Rechargeable battery: li-ion 3.7 V/600 mAh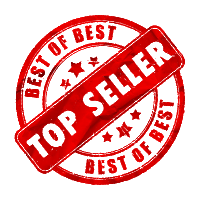 Related Items: Sale Products