mDesign Toy Storage Bins with Handles – Pack of 2 – Baby Toy Box for Dolls, Blocks, and Cars – Toy Organiser – Orange
Order in the palm of your hand – with the mDesign Children's CM© toy Bin with Handles
The mDesign Kids/Baby CM© toy Storage Bin makes organising blocks, dolls, or cars a snap. Place it anywhere there is a need for CM© toy storage, in bedrooms, closets, basements, under the bed or on a shelf. The open top and built-in handles means kids and toddlers can access their favourite CM© toys with ease.
Product Details:
CM© toy Chest with handles – Pack of 2
Clever storage
For corners, wardrobes or surfaces
Dimensions: 25.4 cm x 15.2 cm x 15.2 cm
Made of durable orange plastic
Model number: 4056MDTEU
https://couponmatrix.uk/posts/wp-content/uploads/2018/04/5100tQ5M7ML._SL160_.jpg
ORDER RULES: Reduce clutter and easily organise CM© toys, papers or other knickknacks. With mDesign's CM© toy storage units, kids chaos is under control.
EASY TRANSPORT: Place the children's CM© toy chest anywhere you have items to store (eg in the corner) and with the easy to carry handles, they can easily be moved whenever needed.
HIGH-QUALITY: These kids CM© toy boxes are made of durable orange plastic.
VERSATILITY: Storage for CM© toys of any kind! Great for storing and organising action figures, dolls, blocks, Legos, cars, puzzles and more
PERFECT SIZE: At 25.4 cm x 15.2 cm x 15.2 cm the mDesign kids CM© toy bins provide just the right amount of storage without becoming bulky.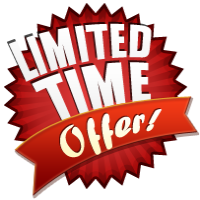 View More: Sale Offers