Midnight Malice – murder mystery game for 6 players
It is a dark and murky night in 1939. Count and Countess Nobbinovich are hosting their annual midnight supper at their grand estate on Nobbin Hill.
To everyone's shock, their cook, Borstchta Tvarski, is found dead in the kitchen.
All is not what it seems to be.
Can you help Inspector Claude Cluesnot solve this quandary and point the finger at one of the illustrious suspects before the food or the blood is cold?
This is one mystery that could be a case of…Midnight Malice!
The suspects:
Ihav A. Nobbinovich – Russian Count and host of tonight's Midnight Supper.
Iphelia Nobbinovich – Russian Countess and wife of Ihav.
Dickie Charles – Self-made millionaire and amateur tennis player
Dora Charles – Wife of Dickie
Peter Rotteroff – An International Chess Champion
Idmira M. Nees – Star showgirl with the New York Rockettes
THIS GAME IS RATED: MATURE
This game contains content that may be suitable for persons ages 18 and older. This game contains:
Mature Humour – Depictions or dialogue involving "adult" humour, including sexual references and innuendo
Sexual Themes – Depictions of complex relationships and mention of having a child out of wedlock.
A murder – violence suggested.
https://couponmatrix.uk/posts/wp-content/uploads/2018/04/41HuXNb8B6L._SL160_.jpg
6 character booklets and name labels
6 invitations and envelopes
CD and script of inspector (which means you can invite an extra guest if wished)
Full instructions
After sales support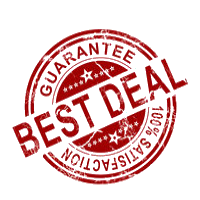 Bumper Bargains: Sale Category