Paladin Roleplaying Red and Black 'Salamander' Polyhedral Dice Set – Reduced
Salamander: The Spirit Of Fire
The Salamander, elemental spirit of fire. Volatile, unpredictable, the very definitation of change and transformation. The Salamander embodies the flickering candle flame, the crackling camp fire, the raging inferno, and the dragon's lethal breath.
Paladin's beautiful, pearl effect red and black dice are the perfect accessory for all roleplaying games.
With a subtle pearl-like shimmer, they look fantastic, and with Paladin's high quality manufacture guarantee, you can be sure of the highest level of precision, with accurate rolling every time.
The full set set consists of 1xD4, 1xD6, 1xD8, 1xD10 (numbered 0-9), 1xD10 (percentile – marked in tens), 1xD12 and 1xD20
The dice are easy to read, with large, clear numbering, and underscoring to differentiate 6 and 9.
Comes with full 1 year manufacturer's 'no quibbles' warranty.
https://images-eu.ssl-images-amazon.com/images/I/51Y6WJ%2BU%2BkL._SL160_.jpg
Beautiful bi-colour rpg dice set, red and black marble effect with gold numbering
Full 7 piece polyhedral pack, D4, D6, D8, D10 (marked with single units), D10 (percentile – marked in tens), D12, D20
Easy to read numbering, with underscoring on 6 and 9, and high precision manufacture for accurate rolling
For all role playing games and wargames – dungeons and dragons (dnd 5e), pathfinder, runequest, call of cthulhu etc
Each set is unique; Comes with 1 year manufacturer's warranty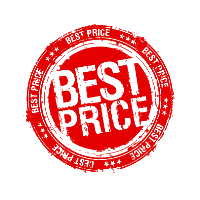 More Promoted: Sale Offers