Sale: MakerBot Replicator+ Desktop 3D Printer + Free PLA – Cut Rate
Buy the Replicator+ and receive a 10 Pack of Large PLA Free! Valid Until 29th June 2018 From the latest generation of MakerBot 3D printers comes the all-new MakerBot Replicator + 3D Printer. The printer has a 25% larger print bed than the MakerBot Replicator Desktop (11.6 x 7.6 x 6.5 inches). The newly newly developed design prints 30% faster, this is found from 380,000 hours of printing and testing. The MakerBot + has seen some features improved however has at the same time kept the user-friendly LCD interface and multiple connectivity options, including Wi-Fi, Bluetooth, CM© USB and Ethernet.
https://couponmatrix.uk/posts/wp-content/uploads/2018/04/41dkeOfYecL._SL160_.jpg
Smart Extruder+ This MakerBot Replicator+ printer is designed to run perfectly with their latest extruder, the Smart Extruder+. This extruder went through 160,000+ hours of testing and development to ensure dependable and consistent performance is delivered with superior results using MakerBot PLA filament.
Flex Build Plate & Grip Build Surface The new Grip Surface means prints adhere better to the surface, resulting in reduced warping and curling. It is also easier to remove Prints with the new Flex Build Plate. The build plate is also factory-levelled so your MakerBot Replicator+ is ready to go right out of the box
MakerBot Tough PLA MakerBot have also a developed a new Tough PLA for engineers allowing you to print stronger, durable, high-impact strength prototypes and fixtures when required. The spools are available in packs of 3 and come with a specialised Smart Extruder+ to be used with the Tough PLA.
Powerful Workflow Tools The MakerBot Replicator+ can be paired with the MakerBot Print software and MakerBot mobile, the 3D printer is cloud enables so it can be controlled with MakerBot Print or the Mobile app. When using MakerBot Print you can import parts and assemblies, auto-arrange them during printing preparation and print them on one or multiple printers.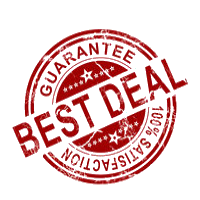 List More: Sale Offers