SALE! Soft Basket or Cushion for Cats and Dogs Size S, M, L, Size:L – Top Reduction
Round Soft Basket for Cat and Dog in dark blue
Super soft cat and dog basket made of high density foam material, covered with fleece. The inside is provided with artificial fur.
The best place to have a snooze or to retire.
Your cats and dogs will love it.
The cover can be removed by a hook-and-loop closure to be washed.
Colour:
Ouside: dark blue
Inside: creme/white
Material:
Outside: Fleece in velvet look
Inside: artificial fur
Filling: foam material
Size:
S
M
L
Measures:
S
Outside ca. 50 x 12,5 cm
Inside ca. 39 cm
M
Outside ca. 58 x 16 cm
Inside ca. 47 cm
L
Outside ca. 63 x 16 cm
Inside ca. 55 cm
Thickness of wall ca. 6 cm
Thickness of bottom ca. 5 cm
*picture similar
*small variations in size are possible
NOTICE: there could be small differences between the colour in the picture and the original colour caused by different incidence of light, brillance of the monitor, contrast adjustments etc.
https://couponmatrix.uk/posts/wp-content/uploads/2018/04/51e6URJdAoL._SL160_.jpg
Super soft cat and dog basket made of high density foam material, covered with fleece.
The inside is provided with artificial fur.
The foam cushion can be removed by hook-and-loop closure to be washed.
Material: Outside: Fleece in velvet look – Inside: artificial fur – Filling: foam material
Sizes and measures see product description below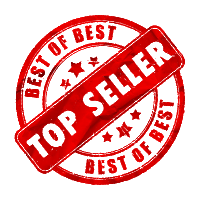 View More: Sale Category