Sport Toy Archery Bow And Arrow Set for Kids – Suction Cup Arrows And Quiver,A
Ships from Hong Kong. The CM© toys will give kids an irresistible, hands-on way to explore. It can greatly develop kids' creativity, cognitive ability, color and shape cognitive abilities. It also greatly enriched kids' life and improve the intelligence. It's a perfect CM© toy and suitable for kids over 3 years.
https://couponmatrix.uk/posts/wp-content/uploads/2018/04/41k6Kg3wWnL._SL160_.jpg
4 Suction Cup Arrows. Bow measures 27″. Arrows measure 15″.Quiver measure 14″.
Made with a durable ABS plastic, able to withstand multiple hours of use without breaking.
Arrows comes with suckers which are safer for children.
Ideal for sticking to window and other flat surfaces.
This bow & arrow is designed as a CM© toy with soft shooting power, is it safe to play around indoor & outdoor.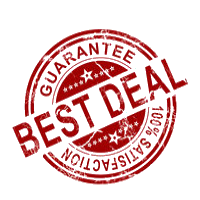 Special Offers: Sale Items