TRIPROC Binaural 4 Pin RJ9 Telephone Headset For Landline Phones – Bargain
Description: 
Keep your hands off the phone using this headset. You can increase productivity by working on your computer, taking notes, and handling other tasks – hands-free – while talking to your customers. Enjoy the benefits of completing calls faster and with less likelihood of errors. This headset model offers a substantial increase in comfort and productivity over a handset. The most cost-effective headset solution.
Specification:
150ohms speaker, to ensure the perfect voice quality
Microphone type: electret condenser microphone(ECM)
Microphone sensitivity: 40db±3db
Microphone voltage: 2.0v
Receiver impedance: 150±10 ohm
Package Included:
1 x 4-Pin RJ9 Crystal Binaural Headset
1 x Headset Adapter
NOTE: If you can not hear or others can not hear you, please try to adjust the adapter.
How to use:
1, Plug the adapter (the headset comes with it) into the phone RJ9 port, then plug the headset into the adapter.
2, There is a line sequence switch on the adapter(it has the numbers 1 – 8).
Note: Make sure to try each of the 8 "Channels"**until you find the one where you can hear them and they can hear you. 
Note:
1,please make sure the device can be compatible for 4pin RJ9 Crystal Head.
2,this headset just can be compatible for professional call center phone, may not be compatible for cordless phone , please make sure the port before order.
3,use the headset with adapter, can be compatible more different call center phones. the adapter have 8 modes, try to test every kinds to your device.
4,this headset just can be compatible for cord phone , not for cordless phone.
https://couponmatrix.uk/posts/wp-content/uploads/2018/04/417acPODPJL._SL160_.jpg
Only compatible with RJ9 Port call center corded telephone devices.
Application for Phone sales, Telephone Counseling Services, Insurance, Hospitals, Banks, Telecom operators, Enterprises.
150ohms speaker, to ensure the perfect voice quality. Noise proof microphone, to increase the voice clarity.
Comfortable wear, compact appearance, human engineering design, Can be uninterruptible using.The headset clip can be stretched freely and comfortable wear.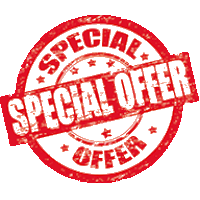 More Promoted: Sale Offers