Umiin 3-in-1 Portable/ Travel High Chair + Toddler Safety Walking Harness + Shopping Cart Safety Strap,Lightweight & Washable (Navy Chevron)
Do you want an easy carry kid safety seat belt? Meanwhile, you also need a toddler harness or shopping cart safety strap? UMIN 3 in 1 baby chair belt is the one that you are looking for:
– Portable High Chair/Travel Seat Belt. It fits for most of the chairs with different shape. You can use it at home or outside anywhere to keep your kid close.
– Baby Walker/ Toddler Harness. Safety harness keeps parent and child close and comfortable while out in public. It has a patented harness which is fully supported by the child's torso not the sensitive lower stomach area. This is adjustable to fit chest size 14″ to 25.5″
-Shopping cart safety strap.
What added benefit you get when having a UMIN?
– It's lightweight and space save in your bag.
– Breathable inner lining increases air flow, decreasing moisture buildup that causes discomfort.
– Stain resistant outer fabric is easy to clean, presenting a beautiful textile finish with long lasting durability.
– Strong Velcro ensures the strap is fastened securely at all times.
– Strap is with easily adjustable buckles made by eco-friendly material.
– Strap is long (29.5 in) enough to accommodate above-average height parents. –
Non-slipping loop design affords a greater hand grip.
Color:Chevron
Weight: 3.17oz
Package weight: 6.7oz
https://couponmatrix.uk/posts/wp-content/uploads/2018/04/51WRIHw48VL._SL160_.jpg
Portable High Chair/Travel Seat Belt. Be guests at a friend's house but no high chair for a kiddie? You can make it easier for both of you. You can apply this product on most regular chairs and turn it into a portable high chair. Kids can have their meals securely with the chair belt protection.
Shopping Cart Safety Strap. Removable wrist protection provides comfortable use. It could be very securer when you use it on the shopping chart.
Toddler Harness. Toddlers can be guided and watched well while they're learning to walk. Please make sure the "T" part is rolled up.
It is made of waterproof fabric. It is light and breathable, easy to put in your purse to go! Cleaning the harness is extremely simple: just wipe it with a cloth. It's light and airy. It's adjustable and can be used on many kids. From 6-month-old infants to 6 year-old toddlers.
After-sale service: 30 days return, 90 days free replacement.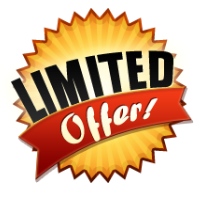 Related Items: Safety Sale Items