Vax U84-AL-Pe Air Lift Steerable Pet Vacuum Cleaner – Silver/Blue
Get rid of those unwanted pet hairs with the Vax Air Steerable Lift Pet with 3 in 1 and Pet Turbo Tools with 6 Year Guarantee Upon Registration!
It features a 3.5kg lift-out cylinder for versatile cleaning all over the home.
It is portable for easy stair and above floor cleaning, and perfect for the car.
It features multi-cyclonic technology for constant powerful pick up.
The Vax is specially designed tools to deal with stubborn dirt and pet hair.
Air steerable technology makes it easier to get under and around those hard to reach places with minimum effort and ease.
Features:
Lightweight lift-out: 3.5kg lift-out cylinder for versatile cleaning all over the home Above floor cleaning: Portable for easy stair and above floor cleaning, and perfect for the car Multi-cyclonic technology for constant powerful pick up For homes with pets: Specially designed tools to deal with stubborn dirt and pet hair Lightweight upright, with ultra-lightweight lift-out weighing just 3.5kg Steerable technology 6 year guarantee (upon registration) Steerable technology: Air steerable technology makes it easier to get under and around those hard to reach places with minimum effort and ease Energy Efficiency: A Dust re-emission level: A Typical energy consumption kWh/annum: 28.0 Carpet Rating: A Hard Floor Rating: A Noise rating (db): 86
Contents:
1 x Air Steerable Lift Vacuum 1 x 3 in 1 Tool (crevice, dusting and upholstery tool) 1 x Turbo Tool 1 x Handle 1 x Instruction Booklet
https://couponmatrix.uk/posts/wp-content/uploads/2018/04/41b-mBdwEoL._SL160_.jpg
One of the UK's lightest lift-out1 cylinder for easy above the floor and stair cleaning
Powerful, multi-cyclonic technology for no loss of suction
Steerable technology allows you to navigate smoothly around furniture and obstacles
Ideal for homes with pets
Steerable for easy manoeuvrability around the home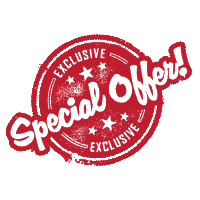 View More: Sale Bargains