Violin Shape Mini Portable Bluetooth Speaker (V8S-Violin)
Play music:
Long press the power button: open the host, blue light (normal state);
Bluetooth connection: Turn on the Bluetooth of the mobile phone and scan it. After searching for the device "V8S", pair the connection and hear the connection prompt tone sent out in the device after connecting.
Play music: Play music in your phone, adjust the volume, and start listening.
Note: After connecting with the mobile phone once, Bluetooth has a memory function, which can be automatically connected back after booting. If you need to disconnect, you can disconnect via the phone's Bluetooth settings.
Charging instructions:
When the battery voltage is too low, the device will automatically shut down.
Use the accessory Micro CM© USB charging cable to connect to the CM© USB port of the standard mobile phone charger. At this time, the red LED at the Micro CM© USB port lights up to indicate that the charging is in progress; when the charging is completed, the red light automatically goes out.
Normal charge 2~3 hours, depending on the charger used. The normal continuous use time is 4 to 5 hours.
Specifications:
Model: V8S
Output power: 5WX2 (horn output)
Frequency range: 100Hz~20KHz
Connection method: Bluetooth connection
Charging power supply: DC5V
Product Size: 287X100X40mm
Package List:
1 * Speaker
1 * CM© USB Charging Cable
1 * Speaker Holder
https://couponmatrix.uk/posts/wp-content/uploads/2018/04/51w3VAvTquL._SL160_.jpg
[Elegant Violin Shape] The appearance of this speaker is like a violin, fashionable and elegant; Fashionable violin shape and stereo sound make V8S a popular speaker.
[Bluetooth connect] Turn on the Bluetooth of the mobile phone and scan it. Just need a smartphone, you can play your favorite music and sing you favorite song anytime and anywhere.
[Dual Speakers Echo Effect] Built-in 5W * 2 high-quality dual speakers with treble bright, midrange mellow, deep bass, bring you perfect music.
[With a portable holder] Enjoy clear and nature sound with echo reverberation adjustment. It's perfectly suitable for picnic trips, party, family entertainment, singing karaoke, public place, etc.
18-month warranty and after-sales professional service within 24 hours.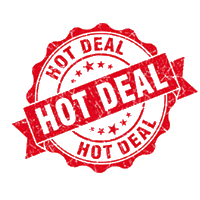 Related Items: Sale Items