Kite 50X58 Inches Huge Shark Kites for Kids and Adults,Special 3D Kite Design Easy to Launch in Stiff Wind or Soft Breeze, Good Outdoor Toys for the Beach,Park and Fun Family Games Activities – Mega Discount Black Shark Kites
HIGH QUALITY
After multiple research ,development and test flights under various conditions, we decide to put shark kite into the market, the
shape of this xiyuan kite is like a shark. When you fly in the air, it looks very different.
DURABLE MATERIALS
Shark kites with durable, easy to fly single kite line, tear resistant nylon material and special strong fiberglass sticks,
to ensure the kite's durability and smooth flight.
3D STEREO DESIGN
3D shark kite and the classic combination of red, white and black, easy to grasp the child's eye, It looks amazing in the air.
And you can also hang it indoors for decoration .
RELIEVE STRESS
Flying kite can encourage people to play outdoors, It will resist the pressure and reduce boredom,It's the most interesting
outdoor CM© toy for weekends and holidays
BEST GIFT
Kite is a CM© toy that can let adults and children play together, Give it to your child or friend as a gift,and spend a wonderful
weekend with your family,deepen each other's feelings, and leave deep and happy memories to each other.
Product Specification
Color: Black
Material: Nylon cloth
Strut:Fiberglass
Weight: 220g
Product size: 147x128cm
Packing size: 53x12x3cm
Package contains
1X shark kite
1X kite string handle
6X fiberglass stick
1X instruction sheet
Note:
1.Children under 3 years of age are not suitable for use.
2.To be used under the direct supervision of an adult. https://couponmatrix.uk/posts/wp-content/uploads/2018/05/41zRt3TioCL._SL160_.jpg
EASY TO FLY: Very suitable for the beginners, In the breeze 6-18mph can be fly easy, shark kite is single line kite, will make the beginners easy to operate and have fun.
3D SHARK PATTERN: The 3D shark kite with teeth Bared looks more realistic, when you flying this ferocious Sky Shark in the air, it will present a stunning feeling.
STURDY NYLON FABRIC: Strong fiberglass sticks and tear resistant fabric material avoid the kite be torn by heavy wind,guarantee the kite can be serviced for long time,also make the kite flying at ease.
. EASY TO ASSEMBLE: Black Shark kite has a very good sewing, each fixed fiber stick has a solid interface, installation instructions included, so that you can easily assemble kites, and the fiber sticks will not sway .
CONSIDERATE AFTER SALES SERVICE: We will supply you the best after sales service once you order our shark kite, any questions about our kite,email us please immediately, we guarantee 100% refund.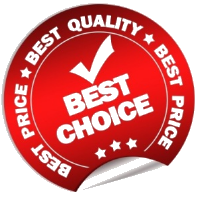 Special Offers: Sale Items