Beautiful Eco Friendly Bamboo Toothbrushes – Natural Biodegradable Wooden Toothbrush handles – Recyclable Soft to Medium Firmness BPA Free Nylon Bristles – 1% of Profits go to Charity- pack of 4 – By Bahasa – Limited Offer Brush with Bahasa of the sea! Reduce your environmental impact and switch to bamboo toothbrushes! What makes our brushes so special? – Biodegradable bamboo handles – Soft to medium flex recyclable nylon bristles – Recyclable low waste box and packaging – 1% of profits from the sale of these brushes goes to support charities committed to reducing and removing plastic waste from our seas! See our website for who we are supporting next! We avoid excessive plastic packaging so make sure you give your new brush a good rinse before you pop it in your mouth. Dentists recommend brushing your teeth at least twice a day, they know their stuff! We recommend replacing your brush after about 3 months of regular use.  Once you are finished with your brush remember don't play nice, rip out and recycle the bristles and throw the handle in your compost!  For more hints and tips see our website. Feel good when you 'brush with nature', click add to cart now. Don't forget to follow our story on Instagram: @bahasaofthesea   www.bahasa.co.uk https://couponmatrix.uk/posts/wp-content/uploads/2018/05/416FBno7JJL._SL160_.jpg
BIODEGRADABLE beautifully crafted sustainable Mao Zhu bamboo wood handled toothbrushes.
RECYCLABLE soft to medium flex nylon bristles reduce the amount of plastic waste going to landfill or ending up in the sea.
MINIMAL PACKAGING we don't wrap our products in any excess plastic or packaging.
DO GOOD 1% of the profits from the sale of these brushes goes to support charities committed to reducing and removing plastic waste from our oceans!
GUARANTEED we love these brilliant brushes and hope you will too! If you don't feel the same way, please let us know!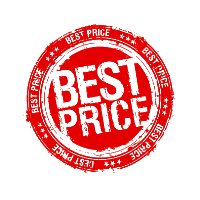 Related Items: Health Sale Products