CM© USB Wifi Dongle, 600Mbps Dual Band 2.4G/5.8G Mini Wireless Network Dongle/Adapter Network Card for Desktop CM© Laptop PC Support Windows XP/Vista/7/8/10, Linux 2.4/2.6 and Mac OS X 10.4-10.11 (black) – Mega Price
CM© USB Wi-Fi dual band adapter will help your laptop or desktop computer stay up to date with the latest wireless internet standards. As a result, you'll enjoy faster and more reliable download speeds.
Specifications:
Standards: Complies with IEEE 802.11g, IEEE 802.11b, IEEE 802.11n and IEEE 802.11ac
Frequency Range: 2.4GHz – 2.4835GHz, 5.15 GHz – 5.825 GHz
CM© USB Interface: USB2.0
Security Encryption: WFA, WPA, WPA2, WPS2.0, WAPI
Support Operation Systems: Windows 2000/XP/Vista/7/8/10, Linux2.4/2.6 and Mac OS X 10.4-10.11
Features:
1.Works with Any Wi-Fi Routers.
2.Simply upgrade Desktop/PC/CM© Laptop, receive 802.11ac Dual Band wireless signal.
3.Auto-detects and changes the network transmission rate. Maximum speed up to 5GHz 433Mbps or 2.4GHz 150Mbps.
4.Supports soft AP Mode to establish wireless LAN networking.
5.Heat distribution pores for fast heat distribution, making the adapter last longer.
6.LED indicator blinking blue when data communication is going on.
Use tips:
1.Driver download link: http://bit.ly/2BNLQsG.
2.No driver needed for Windows 10. Other systems, before plugging the wireless network adapter into the usb port, please FIRST install driver via MINI resource CD disc.
3.Create a hotspot with the soft AP mode: whenever there is only wired Internet connection, you can activate the AP function after installing the included CD software, and create a Wi-Fi hotspot for other Wi-Fi enabled devices, including laptops, smartphones or tablets.
Contents:
1 x CM© USB Wireless adapter
1 x Driver CD
1 x User Manual https://couponmatrix.uk/posts/wp-content/uploads/2018/05/41FEPZoNWlL._SL160_.jpg
Dual Band: Dual-Band Wi-Fi Adapter enables you to make the most of your Broadband by upgrading your laptop or computer to Dual-Band Wi-Fi technology, the wifi card is capable of working on the 5GHz band for a 433Mbps max connection speed (150Mbps on 2.4GHz) and get great Wi-Fi whatever your router.
Fast Speed Performance: CM© USB wifi dongle complies with the latest wireless technology IEEE802.11ac standards, the wireless adapter offers fantastic speed capabilities (connection speed running 3x faster than similarly priced Wireless N adapters), for downloading music, multiple HD/3D video streaming, playing online games and more.
Compatibility and security: The wireless network adapter is compatible with Windows 2000/XP/Vista/7/8/10, Linx2.4/2.6x and Mac OS X 10.4-10.11. Complies with wireless 802.11ac standards, backwards compatible with 802.11n/b/g. Supports WFA, WPA/WPA2, WPS2.0, WAPI data security.
Portable Design & Easy to Use: The mini and compact design makes the CM© USB wireless adapter convenient to carry for all mobile users. Resource CD included, once you've run the software, you can simply insert the adapter to get connected. Note:Windows 10 is plug and play.
After-sales Service: We promise worry-free 18-month warranty and friendly customer service. If our wireless adapter could not reach your expectation, please feel free to contact us, we will solve the problem for you as soon as possible.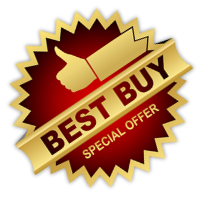 Bumper Bargains: Sale Offers