Netherton Foundry Cast Iron Slow Cooker, hand thrown & hand painted Smoke Sunset ceramic tagine – Limited Price Electric Heater base with 3 cooking settings:
High – 220 watts, Low – 150 watts and Keep Warm – 70 watts (use this for extra slow cooking).
1 metre cord with plug.
Cast iron 7 pint (4 litre) oven safe bowl.
Cast iron lid
Glazed ceramic tagine lid.
British oak knobs and feet on cast lid, tagine lid and heater base.
 
The slow cooker is excellent for soups, traditional hearty fare, exotic international dishes, puddings and even bread; it's all about keeping the taste in your food.
It's a great way to feed the family during the week, especially if you need to serve at different times.
 
Cook authentic, exotic North African dishes in this hand thrown and painted ceramic tagine.
Lots and lots of tried and tested recipes in the very special booklet that you will want to keep.
Perfect for kitchen to table service, elegant and impressive.
Remove the lid to use the cast iron bowl for perfect risotto and the ultimate apple crumble.
Suitable for stove top cooking on gas and electric hobs, including ceramic, halogen and induction.
Pre-seasoned with flax oil for an easy clean finish.
Flax oil coating can be restored at home, time after time.
 
This product is suitable for 220-240 volt power supplies.
It is supplied to all territories with a UK 13 amp plug,
excepting sales to Continental Europe where an earthed 2 pin Schuko style plug is also provided. https://couponmatrix.uk/posts/wp-content/uploads/2018/05/5141FtI8wpL._SL160_.jpg
High – 220 watts, Low – 150 watts and Keep Warm – 70 watts
Cast iron 7 pint (4 litre) oven safe bowl
1 metre cord with plug
Electric Heater base with 3 cooking settings
Sales to Continental Europe where an earthed 2 pin Shucko style plug is also provided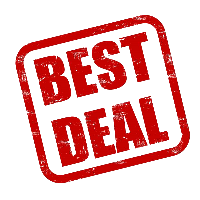 Bumper Bargains: Sale Items