5 Gram [60 PACKS] Silica Gel Sachets Bags with Orange Beads Humidity Indicator Moisture Absorber for Air Dryer Moisture Removal, Food Grade Silica Gel Beads:2-4 mm
Packet dimension : 5g – 45 x 58mm
Package: 5g x 60 Packs
Suggested Dosage: 5g for closed space Max 3L
Silica Gel desiccant is a high-activity absorbing material which is odorless,tasteless,and non-toxic,with high absorption capacity,silica gel desiccant whisks away moisture to create a protective environment of dry air for safe storage,to prevents all forms of rust,corrosion,oxidation,mildew,fungus,mold,fogging.
Advantages:
1.Moisture absorption rate over 30%
2.No physical changes after moisture absorbing even in saturation.Nontoxic,no harm,no pollution. The beads will always keep dry,you don't need to worry about any chemical leaked problem.
3.The color indicating function will remind you when a new desiccant is needed.
4.Food grade materials,meet the FDA requirements.
5.Product comes ready to use.
6.Uses including Foods,Medications,Seeds,Spices,Boats,RV's,Storage,Garages,Tool Boxes,Tackle Boxes,Electronics,Cabinets,Closets,Books,Cosmetics,Ammo Cans,Safes,decorations,etc https://couponmatrix.uk/posts/wp-content/uploads/2018/05/51Xd8rP4xVL._SL160_.jpg
REACTIVED WITH DEFROST MODE, 5g x 60 Packs,new inventory hot sale
DOUBLE SEALED SAFE PACKAGING.Inner vacuum packing,outer sealed with a ziplock Aluminum foil bag,to avoid damage and performance loss before open,convenient to store the rest desiccant packets
CONTAINS ORANGE BEADS MOISTURE INDICATING SILICA GEL For an visual indication Of when the desiccant need to be replaced to keep the storage environment dry.When the Orange turn into Dark Green indicates the desiccant is absorbing humidity in saturation,and you need change new one
PREMIUM QUALITY DESICCANT WITH FOOD & MEDICINE GRADE,manufacture with CGMP Approval of FDA
GUARANTEE 100% SATISFACTION,NO RISK.Your purchase experience is very important to us,if any unsatisfaction about our product or service,please feel free to contact,you will get replied in 12 hours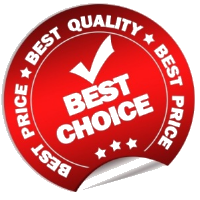 Special Offers: Sale Category