Andrew James Vacuum Food Sealer Bags for Commercial Use – 40cm x 10m Roll Embossed Packaging – Reusable Dishwasher Microwave & Freezer Safe – Mega Price With the massively versatile Andrew James Food Packaging Roll you'll be able to store your delicious meals and more!
We all have special memories. Whether they're photos of your children, or important documents that are precious pieces of history.
It's important to preserve everything we can – and with these incredible rolls, you'll be able to do just that.
At Andrew James, we love to bake and cook to our heart's content! But we hate waste – so when there's leftovers we had to come up with a clever way of storing them without damaging the taste or textures.
Channelled and embossed, this PE, PA composite material ensures your food will be stored securely as you create your own bags to suit your needs!
Reusable, these bags are also dishwasher, microwave and freezer safe giving you the freedom to cook your food in a sous vide machine – a technique favoured by Michelin star chefs!
Not just perfect for preventing freezer burn on your carefully crafted meals; the packaging is perfect for protecting your treasured memories.
By simply placing jewellery, documents, photos and more into your handcrafted bag, you can seal them safely, before tucking them away into a safe place.
Additional Information
Complies with European food safety requirements
Dimensions (cm): 100L x 40W https://couponmatrix.uk/posts/wp-content/uploads/2018/05/316eIuZ7BnL._SL160_.jpg
Prevent freezer burn when storing your delicious meals with the Andrew James Food Packaging Roll.
Protect treasured memories in the form of photos, documents, jewellery and more by sealing them securely in this embossed packaging.
Completely reusable, this packaging is microwave safe.
Dishwasher and freezer safe – giving you the freedom to do whatever you like!
Perfect for using with the Andrew James Commercial Vacuum Sealer (ASIN: B00OB8ZRSM) and other compatible models, they're built from a composite of PE & PA.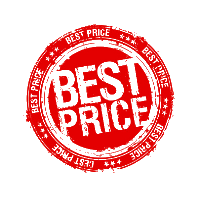 Special Offers: Sale Category