Tacobear Cute Carton Animal Stampers Kit Tool Set Self Inking Stamps for Kids – Bonus Price —PRODUCT INFORMATION—
Stampers colors:red, rose Red, orange, purple, green, and blue
Size:20*12*4cm
Weight:150g
Tattoos kind: have 6 different animals
—Tacobear stampers and tattoos—
Our Tacobear stampers and tattoos are perfect set for kids, each package includes 26 different animals themed stamps in an assortment of colors and styles.
And the tattoos has the instruction about the animals, so the kids could learn when they play it. It's also a good way to develop the kids' creative. By trying out different colorful and vivid styles, kids are able to develop color recognition skills and enhance creativity.
You can even stamp on shoes, school bags, chore charts, or anything else that could use some festive cheer! —Self-inking Design—
Each stamper is pre-loaded with enough ink in it. All the self-ink stamps are made with safe and non-toxic ink. A sturdy protective cover keeps ink from drying out. The top of the stamp stays on, and will not be off. An upgraded, thickened cardboard keeps stampers from going off the slot.
—Noticing—
1.Our tacobear stampers and tattoos are non-toxic, lead-free have passed all CPSIA and ASTM testing. Safe for children to use.
2.Children under 3 years old please play with adults.
3.Please contact us when you have any problem, we will help you solve it until you are satisfied with it. https://couponmatrix.uk/posts/wp-content/uploads/2018/05/61LMURcurSL._SL160_.jpg
PACKAGE INCLUDING: 26 different style stamps and 6pcs animal tatto stickers, 6 ink colors: red, rose Red, orange, purple, green, and blue, the tattoo stickers has 6 different animals, lion, giraffe, fox, elephant, sloth and zebra
ABOUT THE PRODUCT: Each plastic stamp comes pre-inked. No need for extra ink pad, Caution: Be careful not to press too hard on paper using the stamps, as they are fully loaded with ink.
ABOUT QUALITY AND DESIGN: All the self-ink stamps and tattoos are made with safe and environmentally friendly ink. So the stampers and kids tattoos' colors ink are colorless, odorless, and could be wash off easily.
LEARNING WTIH FUN: Various animal and tattoos has different patterns increase kids' interests in learning new words and developing new interest in arts.and our tattoo also has some instruction about the animals. This stampers sets could encourage kids to DIY paintings using these colorful stamps.
AFTER SALE SERVICE: when you buy this sets of stampers from Tacobear, and we could make a Guarantee for our customer:If there has any problem, and you contact us firstly when you do nothing, we will refund 100% you or send you a new one for free. So please contact us when it has any problem.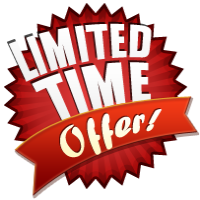 Discounted: Sale Bargains