The Atomic Bombshell – murder-free mystery game for 12 players – Reviews America is in the grip of the cold war and atomic bomb research and manufacture is top of every nation's agenda. At long last the blueprints for "The ultimate weapon" are in the final stages and the project is nearing it's goal. Imagine the shock when the blueprints are found to be missing from Dr Van Der Boom's study.
The suspects:
Dr Robert Van Der Boom – Engineer
Mrs Millicent Van Der Boom – Wife of the above
Dr Jack Black – Mathematician
Mrs Penny Pinching – Married and divorced daughter of the Van Der Booms
Mr Hirem Enfirem – Industrialist
Miss Annie Cryption – Stenographer
Dr Edward Speaker – Physicist
Mrs Ros Well – Friend of Mrs Van Der Boom
Dr Ian Phlegming – Chemist
Miss Rita Report – Journalist
Dr Len Ingrad – Electrical Engineer
Miss Dee Coder – Secretary
THIS GAME IS RATED: TEEN
This game contains content that may be suitable for persons ages 13 and older. This game contains:
Sexual Themes – References to divorce and marrying purely for monetary gain.

Alcoholic beverages – mentions drinking whisky, but not to excess. https://couponmatrix.uk/posts/wp-content/uploads/2018/05/31l9u9DRl6L._SL160_.jpg
12 character booklets and name labels
12 invitations and envelopes
CD and script of inspector (which means you can invite an extra guest if wished)
Full instructions
After sales support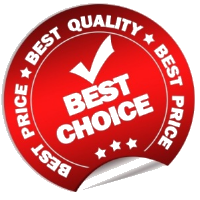 Discounted: Sale Category