The Jolly Rogered – murder mystery game for 12 players – Special Price
Diamond White, a 17th century galleon belonging to Captain Crooke, has just returned from its adventures, laden with precious treasures.
Celebrations, however, have been sadly cut short. When the Captain's wife returned to their room at the Ship's Inn she found her husband had been stabbed through the heart with his very own hook! The hook replaced the Captain's right hand, lost following an accident involving the ship's cannon and a drunken bet – but that's another story!
It would seem that the late Captain was not as respected as he thought, but then his name was rather apt. The big question is, who hooked the crook??
The suspects:
Will Barrow – The Ship's quartermaster.

Kelly Crooke – Captain Crooke's wife (well, widow now!) and actress.
Beau Tox – Carpenter and surgeon.
Babs Windsor – Owner of The Ship's Inn.
Del-boy Windsor – Landlord of the 'Ship's Inn'.
Scarlett O'Harem- A lady of the night (or day!).
Guy Faults – Master gunner.
Penny Farthing – Debt collector.
Tom-Tom Norris – The sailing master, aka the ship's navigator.
Elizabeth Duck – Female pirate and Captain of the Red Ruby.
Ben Dover – Cabin boy.
Britney Spikes – Barmaid at The Ship's Inn.
THIS GAME IS RATED: MATURE
This game contains content that may be suitable for persons ages 17 and older. This game contains:
A murder – violence suggested.
Alcohol Reference – Reference to and/or images of alcoholic beverages.
Comic Mischief – Depictions or dialogue involving slapstick or suggestive humour.
Suggestive Themes – Provocative references or materials and sexual innuendo.
Acting as if attracted to particular characters is suggested in the character backgrounds.
Mature themes – Drug abuse, gambling, prostitution, illegitimate children all mentioned with the plot.
Language – Strong sexual innuendo and mild swearing (in French). https://couponmatrix.uk/posts/wp-content/uploads/2018/05/41LA6v70FcL._SL160_.jpg
12 character booklets and name labels
12 invitations and envelopes
CD and script of inspector (which means you can invite an extra guest if wished)
Full instructions
After sales support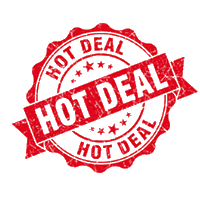 Discounted: Sale Best Buys