Andrew James Halogen Oven Spares and Accessories Set – 4 Piece Kit for 10-12 Litre Ovens Includes Non Stick Baking and Steamer Trays 5 Litre Extender Ring & 4 Metal Skewers – Sale Item Brand New Halogen Oven Accessories
Extender Ring – increases your oven capacity by 5 litres
Steamer Tray – perfect for steamed vegetables
Baking Tray – ideal for family favourites like breaded chicken, potato wedges and much more
Four Skewers – get creative and make your own kebabs! Eat straight from the skewer by holding the loop.
The accessories will fit in most 10 – 12 litre Halogen Oven models.
Diameter of trays approx. 25.5cm
Diameter of Extender Ring approx. 31.5cm, Height 8cm
Skewer length approx. 22cm
*now available!* from Andrew James:
About Andrew James
Andrew James is a family-owned manufacturer and online retailer. The company was founded in 2005 by two cousins, when their passion for family dinner parties inspired them to start a business supplying unique and innovative kitchen and home gadgets. After achieving success with their first product – the 'raclette' grill – the cousins went on to add more and more fantastic products to the Andrew James range, and the company now stocks over 700 different appliances, tools, gadgets and accessories. No longer limited to the kitchen, Andrew James also supplies pet products, home accessories, sports and fitness products and garden equipment – visit the Andrew James shop to see the full range! https://couponmatrix.uk/posts/wp-content/uploads/2018/05/51ppev6QaHL._SL160_.jpg
HALOGEN OVEN ACCESSORIES – Get more from your Halogen Oven with the Andrew James Halogen Oven Accessory Pack. This handy little set will expand the capabilities of your oven even further and help you cook a wider range of delicious and flavour packed recipes.
BAKING & STEAMER TRAYS – The non-stick baking tray has so many uses. It can be used to bake potato wedges or fish parcels as well as the more traditional use of baking cakes, biscuits and pastries. The steamer tray lets you steam fish and vegetables for healthy, nutrient packed meals.
EXTENDER RING & METAL SKEWERS – Increase the capacity of your oven with the 5 litre extender ring so you can cook even more! The metal skewers can be used to cook kebabs and satays.
FITS 10 TO 12 LITRE OVENS – This accessory pack has been designed to fit halogen ovens with a capacity between 10 and 12 litres. It is compatible with the Andrew James Halogen Oven range and a variety of other brands.
2 YEAR MANUFACTURER'S WARRANTY – Shop with confidence, your Andrew James 4 Piece Halogen Oven Accessories Pack is covered by a 2 year manufacturer's warranty.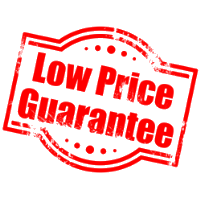 Bumper Bargains: Sale Items