Anker Sound Core Spirit X Bluetooth Headset for iPhone, iPad, Samsung, Huawei, HTC and More (Black) – Bargain Better than IPX
Even the highest IPX-ratings are simply not enough to defend against sweat. Spirit X implements a submarine-inspired structure and hydrophobic nano-coating to take its liquid defense to the next level.
Effortless Comfort
When you are laser focused on grinding out the final rep or sprinting the last stretch, Spirit X sit almost unnoticed, fueling your effort with stunning sound.
Hold Fast, Go Fast
Ensure your tunes hold firm as you sprint, jump, and flip through your workout. No matter how close you go to your limit, Spirit X are guaranteed to stay in place.
Powerful Audio Fuel
Expanded 10 mm dynamic drivers work like a piston to force hard-hitting bass that leaves you with no choice but to maintain relentless workout intensity. Precision in-house tuning ensures Spirit X's deep low-end is balanced by lush mids and crystal-clear treble.
Get Unrivaled Stamina
Using exclusive Anker charging technology, Spirit X will play for over up to 12 hours from a single charge. That's almost 250 songs or over a week of workouts from a 1.5 hour charge. https://couponmatrix.uk/posts/wp-content/uploads/2018/05/31cxQPVXbgL._SL160_.jpg
SweatGuard Technology: Superior waterproof protection to ensure your earphones are protected with hardcore defense against sweat, water, and other liquids.
Extreme Comfort: Gentle over-ear hooks and softened silicone eartips float effortlessly in place as you sprint, lift, and push your way to the limit.
Strong Hold: Customizable eartips, wings, and an adjustable cable clip allow everyone to tailor their perfect fit for unbreakable hold.
High-Octane Sound: Precision in-house tuning and a 10mm driver ensure Spirit X's thumping low-end is balanced by lush mids and crystal-clear treble.
12-Hour Playtime: Get sublime bass-driven sound for well over a week of workouts from a single charge.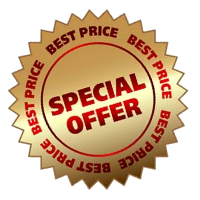 View More: Sale Best Buys