APC SURT1000XLI Smart-UPS RT, 1000VA, On-Line, Extended-Run, Black, Rack/Towe… – Reduced To Clear A versatile UPS developed for the harshest power conditions in the world.
nnAPC Smart-UPS RT is a family of high-density, performance UPSs for voice and data networks, medical labs, and light industrial applications. Capable of supporting 10kVA in a 6U rack/tower convertible form, users can support power hungry blade servers or heavily loaded equipment racks. This flexible form factor allows standardization across multiple applications. High power internal chargers allow virtually unlimited additional matching battery packs to comply with aggressive runtime demands of business-critical systems. Customers with harsh power environments looking for extremely tight voltage and frequency regulation, internal bypass, and input power factor correction typical of double conversion online topology will get them in the Smart-UPS RT. https://couponmatrix.uk/posts/wp-content/uploads/2018/05/41UruDBXtYL._SL160_.jpg
Product code : MICAPSURT1000RMXLI
Brand : APC
Manufacturer part number : SURT1000RMXLI
Barcode : 0731304205418
PLEASE SEE PRODUCT DESCRIPTION BELOW FOR MORE INFORMATION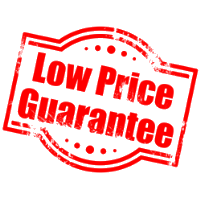 Related Items: Sale Products