HOMCOM 3-in-1 Toddler Kids Ride on Toy Walker with 32 Songs, Wheels and Handle Dog Your little ones and this HOMCOM Ride on Dog could become best friends. This adorable ride-on animal CM© toy is suitable for all ages older than 18 months and features 3 ways to learn and play including riding, sliding and walking. Once 3 LR44 batteries, are installed kids can squeeze the ear dog and enjoy up to 32 different nursery songs.Music and sounds can encourage your kids to walk and play more. Padded seat offering increased comfort while sliding around and the included push handle helps kids to engage in walker mode themselves.
Features:
• 3-in-1 ride on CM© toy, a sliding walker and a push cart
• An ideal addition to any child's bedroom, or play area
• Constructed of durable steel frame on a sturdy wood base, with 2 grips for added safety
• Comfortably padded seat covered with soft plush for enhanced sitting experience
• Smooth rolling wheels are included for easy sliding and transport
• With an ideal handle for kids to engage in walker mode themselves
• Squeeze the ear for 32 nursery songs
• Certified by EN71-1, EN71-2, EN71-3, EN62115, EMC.
Specification:
• Material: Plush, Steel, Wood
• Overall Dimensions: 50L x 33W x 45H (cm)
• Colour: Brown
• Net Weight: 2.9kg
• Weight Capacity: 60kg
• Seat to Floor Height: 30cm
• Suitable Age: 18 months +
• With 3 LR44 battery
• Custom Label: 330-069 https://couponmatrix.uk/posts/wp-content/uploads/2018/05/41oGusYzApL._SL160_.jpg
3-in-1 Plush CM© toy: Ride on animal, sliding walker, pushing cart all in 1 design; Lower seat makes it easy to get on and off (approx. 30cm height from ground to seat)
Durable Material, Dog design ride on part is crafted with soft to the touch plush and a durable steel interior support frame; all set is on a sturdy wooden base. Certified to EN71-1, EN71-2, EN71-3, EN62115, EMC
Handle & Wheels: Smooth rolling wheels are included for easy sliding. It also equips with a perfect handle for kids to engage in walker mode themselves.
Songs: 32 nursery songs, all you need to do is squeeze the ear! To add more fun during playing and walking time (3 LR44 batteries are required, included)
Suitable Age: 18 months +; Overall Dimension: 50L x 33W x 45H cm; Weight Capacity:61kg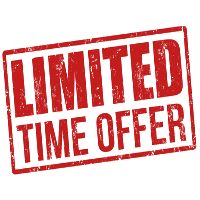 Discounted: Sale Items