Hornby R3454 Gwr 4-6-0 Drysllwyn Castle Class Train Model Set – Cheap By 1922 the need for ever more powerful locomotives was apparent. Charles Collett, Chief Mechanical Engineer of the Great Western Railway based his 'Castle' Class largely on the 'Star' Class which was designed by his predecessor G. J. Churchward.
Between 1923 and 1950 171 Castle Class locomotives were built at the Swindon Works, 16 of which were rebuilds of the Star Class.
Hailed as the most powerful locomotive of their time, the Castle Class locomotives had the ability to sustain high speeds and remain economical and they soon earned a reputation for excellence and reliability.
In 1932 'Tregenna Castle' set a record for the 77 mile journey between Swindon and Paddington for a passenger train attaining an average speed of 81.68mph. At the time, this represented the World Record for steam traction. https://couponmatrix.uk/posts/wp-content/uploads/2018/05/31yoKgxmRtL._SL160_.jpg
Hornby Product
Gauge: 00
Livery: GWR
DCC Type: DCC Ready
Designer: Charles Collett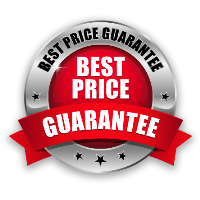 Discounted: Sale Items