PURETONE Classical Guitar – Top Reduction An amazing value for money guitar to begin your musical journey.
Suitable for beginners.
A warm tone produces a great sound and the nylon strings are easy on the fingers for beginners.
High quality design and finish makes it look as good as it sounds.
Full size.
39in.
Real wood.
Linden front finish.
Maple fretboard.
Linden back and sides.
Wood guitar neck.
6 nylon strings.
19 frets.
Metal machine heads. https://couponmatrix.uk/posts/wp-content/uploads/2018/05/31ECOPjIMWL._SL160_.jpg
hand-made classical guitar
value for money
High quality design
Full size
Ideal for beginners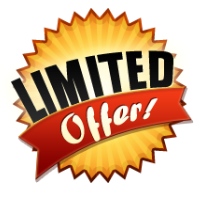 View More: Sale Bargains