SALE! Jeweltailor Silver Vintage Style Watch Jewellery Making Kit + FREE Luxury Gift Bag ~No Tools Required & A Perfect Gift For Her This stylish watch is sure to generate positive comments and features a lovely rhinestone crystal encased watch face, which is offset beautifully by the vintage style bracelet. Full Jeweltailor instructions are included for this beginner level kit and no tools are required, although superglue is optional. ABOUT JEWELTAILOR At Jeweltailor we have been working with, and making jewellery for many years, so as jewellery makers (not just retailers ) we use many of the items on offer, in own creations. This gives us assurance of their quality and YOU, the confidence that your items have been pre-tested! We also offer many rare finds so you can be sure your designs will stand out. https://couponmatrix.uk/posts/wp-content/uploads/2018/05/51AainaiLML._SL160_.jpg
This is a beautiful,crystal infused, watch jewellery making kit that you make yourself and is suitable for complete beginners.
FOR A LIMITED TIME ONLY! Each kit will be provided in a FREE white, luxury gift bag, as seen on the other page.
Each watch face features lovely rhinestone crystal, quartz time keeping (new battery included) and a quality stainless steel back.
Full instructions are included which will guide you to complete the watch bracelet using vintage style and antique silver plated beads.
As the watch bracelet is elasticated, it can be made to fit a range of wrist sizes and this kit complements the vintage bracelet in the range (Please see related products and picture on other page).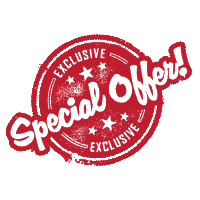 Special Offers: Sale Bargains