'Sales Up Chart' Metal Hinged Stationery Tin / Storage Box (TT00080883) – Limited Price TT00080883
Original design by Andrew Craven.
Store anything from paperclips to sweeties in this awesome hinged lid tin. The lid is printed with a design from one of our talented designers and all our tins are coated with a food safe lacquer; making them ideal for gift wrapping edible presents. This long tin is also the ideal size for storing pens and works well as a trendy case for stationery.
Size:
Length: 180mm
Width: 75mm
Depth: 21mm
Volume:
200ml (7.0 fl oz)
Price is per individual tin. Please note that the tins are supplied empty, images are for illustrative purposes only. https://couponmatrix.uk/posts/wp-content/uploads/2018/05/41g9Va17syL._SL160_.jpg
180mm x 75mm
Rectangular metal hinged lid tin
Coated with a food safe lacquer
Featuring a design from one of our talented designers
Great for storing pens, pencils and other stationey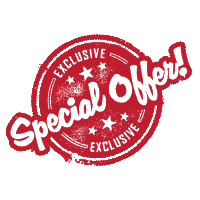 View More: Sale Offers