Zhichengbosi 5D Diamond Painting, Cross Stitch Kits, DIY Diamond Kits, Full Drill Starry Night Embroidery Painting Kits By Number, 9.8 * 13.8 inch Diamond Cross Stitch (Starry Sky Painting) 1. Type: Diamond Painting.
2. Material: resin diamond + canvas.
3. Drill size: approx 9.8 x 13.8 inch / 25 x 35 cm (Please allow have deviation of 1-2 cm due to different manual measurement).
4. The canvas are soft, bright color, no fading, not easy to become fuzzing or broken.
5. We add more 30% of diamonds than it should be needed, adding more choosing for diamonds to meet your demand.
6. Diamond painting is similar with traditional cross embroidery but easier than that.
7. Suitable for home decoration, arts and crafts projects, so after finishing the painting you can hang on the wall where you like.
8. The starry night painting by numbers kit uses blue as the main tone and uses the starry night sky as its main description object. Look! Light blue shades, dynamic lines, giving you a sense of freedom and time.
DIY steps:
1. Checking all tools and diamonds are included.
2. Put the canvas in your selection of a suitable framework and fixed.
3. Use the painting pen to dig a little mud in order to pick up the diamonds.
4. Choose a color and find the corresponding diamond bag.
5. Pour the diamonds into the organizing tray and gently shake it from side to side, in order to organize the diamonds.
6. Tear part of the cover of the canvas apart and stick the diamond to corresponding area according to the symbol.
7. When finished, use your hand or a book to press the surface to make sure the diamonds are firmly stuck.
8. Frame it or just hang it on your wall, it will surely light up your room.
Warning: Kids to be used under the direct supervision of an adult to avoid being swallowed or other accident.
Package included:
canvas*1 ( frame not included)
painting pen*1
diamonds organizing tray*1
painting mud*1
tweezer*1 https://couponmatrix.uk/posts/wp-content/uploads/2018/05/61Sw2dSSSiL._SL160_.jpg
Long-term Preservation: The 5d embroidery paintings is consisting of high clear printing canvas and resin diamond with a hardness that making the finished project can be kept for more than 20 years. What a long-time preservation! The bright color designs and allegorical image are perfect for decorating your drawing room, bedroom and other places.
Size: The size of embroidery painting kits is 9.8 * 13.8 inch / 25 x 35 cm. It may have deviation of 1-2 cm as it is handmade and measured. Frame is not included. We add more 30% of diamonds than it should be needed, so as to make sure you can pick the perfect diamonds.
Warm Tip: The painting pattern has been printed on the canvas, so the canvas can not touch water, otherwise the printed part will disappear, it will affect the finishing even the finished product. At the same time the printing design should be kept clean, to avoid losing the stickiness of the glue because the pattern itself has a sticky background.
After-Sale Warranty: We offer 30 Days 100% Money Back or Free Exchange Guarantee. If you have any question about our painting kits, don't hesitate to contact us, we will solve your problem and give you a great customer service.
More Fun In Life: DIY the painting kits is a relaxing way to pass the time, it is always a great way to increase your hand-on ability, imagination and creative, you can also experience a sense of accomplishment, enhance self-confidence and reduce life/works stress. Besides, it is a great educational choice to help your kids to enhance their coordination for color and good for intelligence, so you can finishing the painting together with your kids which create intimate parent-child relationships.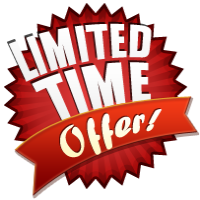 Bumper Bargains: Sale Best Buys