BeneGlow 8 Sets Liftlike Multicoloured 3D Jigsaw Puzzles Mini Dinosaur Building Blocks for Children – Mega Value About BeneGlow:
– BeneGlow is a registered trademark in the United States and Europe. We are committed to provide our customers with high-quality products and quality after-sales service. If you are not satisfied with our products and services, we will provide you with a satisfactory solution after contacting us.
Important Notice:
– This toy is not suitable for children under the age of 6.
– It must have at least one adult to accompany children while playing this toy.
– This toy is not made for any type of oral use.
– Toy should always be kept dry and clean. The use of dry cloth is recommended.
Packaging Includes:
– 8 Pieces Mini Dinosaurs
Packing Style:
– Bulk Packaging (no retail box) Made of environmentally friendly materials, it's without any harm to children's health. Not suitable for children under the age of 6
Enhance the interaction between parents and children, and allows children to be more interesting and more sense of accomplishment. In addition, these exquisite styling is also a good room furnishings
For playing these toys with more children, it can help increase the children's awareness of dinosaurs and inspire their interest in exploring nature
Help children understand more colours and exercise the flexibility of the children's fingers
Bulk packing (no retail box). Approximate Size: 12cm×5cm×7.5cm (4.7"×2.0"×3.0")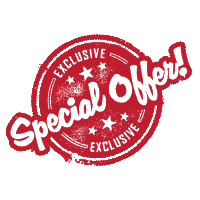 Special Offers: Sale Offers