5 Cities Lightweight Hand Luggage Cabin Sized Sports Duffel Holdall – Offer
About 5 Cities
5 Cities and Frenzy Bags are the perfect travel companion for any concerning jet setter. The range spans across many different styles and designs and offer travellers an affordable but reliable way to enjoy seeing the world without worrying about being let down by their luggage.
This fantastic-value Holdall offers incredible versatility as a cabin bag, sports bag and weekend bag thanks to its special design that makes it suitable for 90% of international airline restrictions, including Ryanair, as well as it being one of the world's lightest carry-on holdalls weighing only 0.5kg!
The bag measures just 54cm x 30xcm x 20cm, so you'll be able to stroll up to check-in with peace of mind. With a capacity of 32L, this bag is large enough for Long weekends, overnight stays (perfect size for a car boot), and strong enough to endure constant transportation. 32L will allow for roughly 8 shirts, 4 skirts, 1 large towel, toiletries and 2 pairs of shoes.
To help you carry the bag around you'll find well-stitched side carry-handles and an adjustable shoulder strap for your convenience. With two side pockets, you'll be able to keep valuables such as your passport, MP3 player or an extra layer of clothes ready to hand during your trip.
About Luggage Travel Bags
Luggage Travel Bags are the UK's leading supplier of luggage products, specialising in stylish, yet durable lightweight pieces of luggage, cabin bags and wheeled suitcases for even the most adventurous of travellers. With a wide range of travel solutions we're sure you'll be able to find the perfect travel partner to suit your destination as well as your budget.
https://couponmatrix.uk/posts/wp-content/uploads/2018/06/51NahmdcalL._SL160_.jpg
Fits 90% of Airline Cabin Restrictions such as Ryanair thanks to a unique design
55x40x20cm / 32L Capacity / Only 0.5Kg
2 convenient large side pockets for easy access to Passport, refreshments and Clothes.
Top quality robust and heavy-duty zippers which can be locked for added security
Optional Shoulder Strap – ideal for weekends away or overnight stays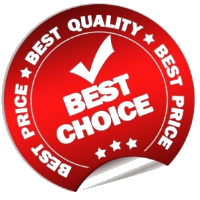 Related Items: Luggage Sale Category