Angleizer Template Tool by BuzzDIY | Highly Durable – Multi Angle Template Tool – Easy Angle Ruler – DIY Tools – Multi Angle Measuring Tool – Measures Angles and Forms for any Surface – Extreme Ruler | Great gift for Builders, Roofers, Tilers, DIYers – Price Special
BIG SALE NOW ON: WAS £19.99, NOW ONLY £6.99! ENDS 5TH JUNE(While stocks last)
► 100% BRAND NEW AND HIGH QUALITY GUARANTEED
The Angleizer template tool from BuzzDIY is a durable, professional, multi angle and easy angle ruler that measures all angles and forms. This easy angle ruler is the perfect angle finder for builders, handymen, craftsmen and for general DIYers. You can create complex projects such as arches and rafter cuts with ease, saving your valuable time and money. The template tool is also lightweight weighing just 78 grams, allowing you to take the Angleizer to any job site and can be used easily with one hand operation! The multi angle template tool measures in both centimetres and inches, adjusting the template tool to fit all shapes and angles quickly and easily, there's no hassle involved!
► HOW TO USE
1. Simply place the Angleizer template tool onto any surface that you would like to measure.
2. Adjust the Angleizers four-sided mechanism using the black screws, that slide and lock into any desired angle.
3. Tighten the black screws on your template tool.
Easy! Its the perfect angle finder.
► SPECIFICATION
Material: High-Quality ABS Plastic (Fibreglass filled nylon)
Colour: Yellow/Black
Weight: 78g
Package Dimensions: 32*5.4*2.4cm
Package contents: 1x BuzzDIY Angleizer template tool
► IMPORTANT INFORMATION
This Angleizer template tool is highly durable, although it's important not to be too forceful with the tools limbs. Ensure that you adjust the black screws first to change the angle positioning of the Template tool.
► 100% SATISFACTION GUARANTEED
Having issues with your product? No problem! Customer satisfaction is our number one concern here at BuzzDIY. Never hesitate to contact us, we are always happy to help. Our products include a 30-day no-hassle money back guarantee.
✅ ACCURATE AND PRECISE: This multi angle template tool is an ideal measuring instrument that allows you to take precise and accurate angle measurements: saving valuable time and money.
✅ DURABLE AND ERGONOMIC: No need to worry about durability with the Angle-izer, as the template tool is made from fibreglass filled nylon, giving it added strength and flexibility. Our template tool now has Copper screws, which are far superior to the standard plastic screws. This makes the template tool highly durable, for any work project.
✅ INNOVATIVE: This easy angle ruler has a four-sided mechanism which can quickly be adjusted: sliding and locking into any desired angle. This allows the Angleizer to be used as a stencil for cutting your work piece, measuring both centimetres and inches.
✅ PORTABLE AND LIGHTWEIGHT: The Angleizer template tool folds for easy storage, and utilizes a unique tightening mechanism for those one-handed operations. The tool is also lightweight, and its portability allows you to bring the Angle-izer to any construction site.
✅ VERSATILE: The template tool is the perfect measuring instrument for builders, floor layers, roofers, tilers and general DIYers. The Angle-izer is essential for creating projects with ease, such as arches, bull eyes, plumb cuts on roof joists; the possibilities are endless!
Angleizer Template Tool by BuzzDIY | Highly Durable – Multi Angle Template Tool – Easy Angle Ruler – DIY Tools – Multi Angle Measuring Tool – Measures Angles and Forms for any Surface – Extreme Ruler | Great gift for Builders, Roofers, Tilers, DIYers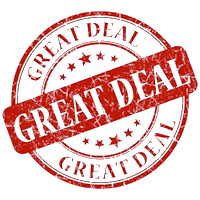 List More: Tool Sale Best Buys