Baby Boys Novelty Socks – Cotton Rich (9 or 18 Pair Multipack) Ankle Multibuy 1 3-5.5 – Discounted
Looking for some socks to add to your baby boys first clothing collection? Look no further now that you've discovered our baby boys novelty socks with a range of unqiue cool themes!
Let your little man choose his own designs with a choice of original designs. Can't decide on which ones you want? Pick up our massive 18 pair bundle multipacks for a reduced price!
Featuring an elasticated ribbed trim, perfect for a no-fuss fit and easy dressing. Made from 78% cotton, 20% polyester and 2% elastane. Benefit from material attributes such as being: soft to the touch, breathable, moisture wicking, highly durable, hypoallergenic and easy to wash.
High quality accessories made from high quality materials, designed with you and your little one in mind.
If you have any questions about this product then please get in touch with our customer service team. We aim to reply within 24 hours during office hours (9-5.30pm Mon-Fri).
Size Guide
UK 0-0 / EU 15 / 3-6 Months
UK 0-2.5 / EU 15-18 / 6-12 Months
UK 3-5.5 / EU 19-22 / 12-24 Months
https://couponmatrix.uk/posts/wp-content/uploads/2018/06/51eZMlZS4fL._SL160_.jpg
ALL DAY COMFORT – Stand out from the crowd with our baby boys novelty deisgn socks, perfect for keeping your little one's feet comfy and warm all day long
ORIGINAL DESIGNS – Available in a huge selection of novelty boy prints with designs featuring: diggers, aliens, monsters, boats, dinosaurs and more!
MASSIVE MULTIPACK – Save money whilst bulking out your babies sock drawer with our many multipack options. Cant decide on a style? Pick up our massive 18 pair bundle for a reduce price!
SOFT COTTON RICH FIBRES – Made from a blend of 78% cotton, 20% polyester and 2% elastane. Count on these socks to be comfy, super soft, highly durable, moisture wicking and easy to wash!
PERFECT FOR AGES 3 UP TO 24 MONTHS – All sizing options are in UK shoe sizes: UK 0-0 (EU 15), UK 0-2.5 (EU 15-18) and UK 3-5.5 (EU 19-22)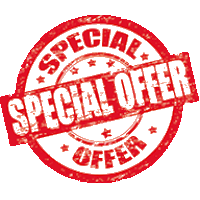 More Promoted: Sale Save Bargains