Bestja Elastic Dustproof Travel Luggage Suitcase Protective Cover Trolley Luggage Baggage Protector Case for 18″-32″ Inch Luggage (XL, Map)
Description:
Durable, waterproof, dustproof, reusable and Washable.
Each bag comes with a zipper and buckle, easy to close and open. Protects your case from dust, scratches, and other damage.
Perfect for suitcase.
Sale only luggage cover. Luggage is not included.
Material: elastic Lycra
Colour: as as picture (please allow reasonable colour difference as different computer screen may display different colors)
Size: S M L XL (Due to manual measurement, please allow 1-3CM errors.)
S: Height 48-53cm, weidth 32-36cm, thickness 20-24cm, weight about 0.25kg
M: Height 58-63cm, weidth 37-41cm, thickness 23-27cm, weight about 0.3kg
L: Height 65-70cm, weidth 42-47cm, thickness 23-30cm, weight about 0.4kg
XL: Height 72-80cm, weidth 48-54cm, thickness 29-33cm, weight about 0.45kg
Delivery: 1x luggage protection cover
Made of high quality elastic lycra. Waterproof, dustproof and elastic.
Provides comprehensive protection for your travel box. The Suitcase Cover protects your luggage from scratches, dust, rain, stains or other damage. Practical, it is easy to install and uninstalled.
Luggage Cover Size: S: for 18-21 inch case, M: for 22-24 inch case, L: for 25-26 inch case, XL: for 29-32 inch case. (Suitable for most major brands of luggage, only for reference.)
Wear resistant and reusable. Special holes in both sides and top for handle. Can also cover the damage of the suitcase. Provides a pleasant experience for your trip.
The unique pattern also allows your suitcase easy to recognize.
Bestja Elastic Dustproof Travel Luggage Suitcase Protective Cover Trolley Luggage Baggage Protector Case for 18″-32″ Inch Luggage (XL, Map)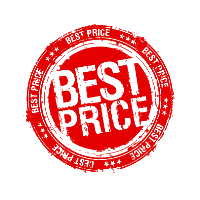 Special Offers: Luggage Sale Offers