BIHRTC 12V DC Waterproof IP65 Warm White LED Strip light SMD 5630 16.4ft(5M) 300 Leds 60leds/m Flexible Tape Lighting Tape for Christmas Festival Party Home Garden Decoration, No Power Supply – Cut Price
What should be a good led light strip?
SAVE TO USE: The working voltage is 12V. Super-bright, low temperature, low power consumption.
EASY TO INSTALL: High quality Self-adhesive 3M back tape. Strong adhesion. It is our improvement based on customer feedback!
Simple and Stylish: Biggest happiness in life nothing is better than in own a house of sweet
LED type: SMD5630
LED quantity:300LEDs
IP rating: IP65(Don't put this under the water)
Strip length: 16.4Ft
Light color:Warm White(3000-3500K)
Working Input Voltage: 12VDC
Working Temperature:-25 to 60°
Luminous flux:20-25lm/led
LED lifetime: 50000 hours
Please Note:
1.A power adapter is required but not included.
2. Please expand the Strip Light before connecting to power supply.
3. Please make sure that the mounting surface is clean, dry and flat. Then it will hold the adhesive tape.We recommend cleaning the surface with alcohol before you use the tape. Do not stick to rough wood surface, lime wall
package included
1×16.4ft 5630 300 leds strip+gift(an extra blown-sponge+ 2pcs led strip connector)
LED light strip sale price for it last only a month,as new product promotion,may be the most valuable LED product you could find on amazon
Safe to use. The working voltage is 12V. extremely low heat. It is touchable and safe to children
High quality Self-adhesive 3M back tape for any clean, dry and flat surface. Strong adhesion. It is our improvement based on customer feedback! What's more, we prepare an extra blown-sponge.
Easy to cut and link by 2 pin LED strip connector (2 pcs included) and not need to be soldered. It can be cut every 3 LEDs along the cutting marks, without damaging the rest strips.
The width of the strand is 0.39″(10mm); Waterproof,IP65,But don't put this under the water. Very suitable for indoor lighting and decor. Such as kitchen, under cabinet, dining room, bedroom, garden, patio, balcony, party, wedding etc. (Note:A power adapter is required but not included, please search B077ZMZ228 on Amazon if you need one.)
BIHRTC 12V DC Waterproof IP65 Warm White LED Strip light SMD 5630 16.4ft(5M) 300 Leds 60leds/m Flexible Tape Lighting Tape for Christmas Festival Party Home Garden Decoration, No Power Supply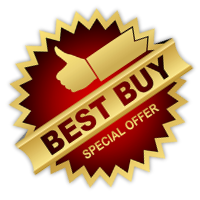 View More: Garden Sale Offers