Buggy Clips, Stroller Pram Hook/Buggy hooks/RUVALINO Shopping Bag and Changing Bag Holder – Universal fit, Black, 2 Pack (Black) – Reduced
Ruvalino Pram hooks
STRONG & STURDY: Ruvalino Pram hooks are made with professional quality extra strong velcro tape to grip securely around your pram, with an 8cm aluminium carabiner hook, similar to those used for rock climbing! EACH CLIP CAN HOLD UP TO 7 KG.
SECURELY & ANTI-SKID: Featuring rubber anti skid pad on the hooks' straps, our stroller hooks provide assurance they won't move around easily. Extra strong velcro attaches securely onto most of brand strollers.
UNIVERSAL FIT: Without worrying about the size. Ruvalino 2 pack pram hooks has generous straps which fit most of well-known buggies, pushchairs or strollers, make it truly "the ideal accessories with your stroller".
HANDS FREE PARENTING: with a simple velcro strap, they are super easy to use – pull the velcro apart and attach anywhere you need it on your buggy, on the foam handle or directly on the stroller frame. Pop your items on the hook so you can concentrate on navigating your stroller. They are a must have for parents on the go!
AFTER-SALES SERVICE: We offer 90 days money back guarantee, no questions asked! CONTACT US and Our outstanding support team's intention is to offer you the best customer experience.
Buggy Clips, Stroller Pram Hook/Buggy hooks/RUVALINO Shopping Bag and Changing Bag Holder – Universal fit, Black, 2 Pack (Black)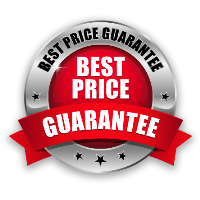 View More: Prams Sale Products