Bump off at the BBQ – murder mystery game for 12 players – Cut Rate
A neighbourly barbecue Downunder is rudely cut shot when the host, Willy Willy, is found dead in the kitchen – skewered through the heart! The invited guests, an intriguing mix of colourful local residents, have the task of solving the murder. Can they crack the case before the chicken gets cold?
The suspects:
Sally Monella -Willy Willy's buxom next door neighbour.
Sidney Oprahaus – Works in the busy import / export business.
Sheila Swheels – Car Insurance broker and professional boomerang thrower.
Crocodile Dunkirk – Ayres Rock National Park Park Ranger.
Dame Edna Average – Willy Willy's outrageous girlfriend.
Frank Furter -A barbecue and Foster's lager fanatic.
Kylie Invogue – Childhood friend and professional singer.
Jason Donover – A mad surfer dude.
Tamsin De'vil – Recent business arrival from South Africa.
Mayor Naise -The town's easy going Mayor and diving fanatic.
Alice Sprung – Reserved and shy.
Wally Bee – Local Kangaroo farmer.
THIS GAME IS RATED: MATURE
This game contains content that may be suitable for persons ages 17 and older. This game contains:
Suggestive Themes – Mild provocative references or materials. Mainly caused by the dead body being entitled "Willy Willy".
Sexual Themes – Mild. Depictions of two-timing relationships.
Alcohol Reference – Reference to and/or images of alcoholic beverages.
Partial Nudity – Topless sun bathing mentioned.
A murder – violence suggested.

12 character booklets and name labels
12 invitations and envelopes
CD and script of inspector (which means you can invite an extra guest if wished)
Full instructions
After sales support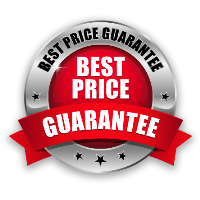 Special Offers: Sale Offers