CLEARANCE SALE: Cat Tree Cat Toy Cat Bed Cat Cave Cat Tunnel for Cats Multifunctional Foldable – Discount Price
★ Because of Amazon's long-term storage fee, we have a clearance sale from 03/21–04/02, only once, don't do this next time.
Our advantages and why should our customers be particularly enthusiastic about our products?
Fulfills its purpose perfectly – This product fits in at home anywhere, offers many uses for your cat. Improve your animals' flexibility and spend your cats the boring time.
1. As a scratching post (removable and convertible): You can change the position of the cat scratching board of this product. The sturdy structure of the cat scratching post ensures a secure footing. Will protect your furniture, as cats prefer the grip of scratching post.
2. As a cat CM© toy: a dangling mouse, for catching, throwing, and hunting etc.
3. As a cat bed: breathable cotton and plush and cord provides your stub tiger a comfortable resting place.
4. As a cat cave / peephole / cat tunnel: cat love hidden places.
5. Foldable: Folds easily together and can be stowed well and after folding it is only a flat rectangle.
6. Washable: The used plush is soft, cuddly and durable, has high fiber pile, is at the same time easy to clean.
7. Easy installation. Good stability and workmanship with three high-quality and solid plywood.
Dimensions:
Total length: 94CM; Width: 41CM
Scratching Post – Length: 24CM; Width: 20CM
Foldable Dimensions – Base Plate Length: 41CM; Base plate width: 30CM; – height 25CM
Scope of delivery: 1 x Foldable product
https://couponmatrix.uk/posts/wp-content/uploads/2018/06/51AcU1E61jL._SL160_.jpg
★ CLEARANCE SALE:Because of Amazon's long-term storage fee, we have a clearance sale from 03/21–04/02, only once, don't do this next time.
√Various Functionality: These products can be used as scratching / cat CM© toy / cat bed / cat cave / peephole / cat tunnel.
√Faltbar
√Waschbar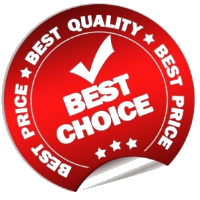 List More: Sale Offers