Crimper Plier Wire Ratchet Crimping Tool Ferrule Terminal and Connection Kit,Ferrule Crimper Plier/Wire Stripper with 1200pcs Connectors Terminal – Limited Price
Why you choose us:
1.Wire End Sleeves Crimping Tool Kit:
Make household electrical chores a breeze with this crimping tool kit.Kit includes 1200 assorted terminals ranging in a variety of sizes.
2.Easy To Hold:
Ergonomic handle design provides improved gripping strength. PVC coated handle grip ensures a sturdy grip when crimping.
3.Crimps:
Engineered with spring assisted ratchet and lever mechanism for simple and convenient operation.
4.Spring Leverage:
A handy assortment of terminals and connectors that includes a crimper and stripper tool for quick electrical repairs.
5.Multiple Connectors
The kit comes with 1200 insulated terminals and connectors in the most commonly used sizes commonly used. Ranging in sizes: 0.25~10mm²& AWG: 23 ~ 10AWG.
Main Features:
● Sturdy spring design assists during use and the locking clip keeps the tool safe and closed for storage.
● The crimper features a rugged pin that keeps jaws precisely aligned for fast, accurate stripping and crimping.
● From the moment the crimper hits your hand you can tell it is solid and dependable. Easy to hold and use.
● This kit is not only a life-saver but it is built to last. Theassorted connectors come in a clear plastic box.
Package Included:
*1 x Crimper Plier
*1200 x Crimp Connectors
Ferrules contains:
200 pieces — 0.50mm² — E0508 — white
200 pieces — 0.75mm² — E7508 — light gray
200 pieces — 1.00mm² — E1008 — red
250 pieces — 1.50mm² — E1508 — black
250 pieces — 2.50mm² — E2508 — Blue
50 pieces — 4.00mm² — E4009 — gray
25 pieces — 6.00mm² — E6012 — yellow
25 pieces — 10.00mm² — E10-12 — red
https://couponmatrix.uk/posts/wp-content/uploads/2018/06/61iuH8OHdxL._SL160_.jpg
Package Included:Crimping tool and 1200 insulated wiring terminals to support small DIY projects and quick electrical repairs for electricians, contractors and builders.
Ferrule Crimping Range:0.25~10mm²& AWG: 23 ~ 10AWG Wire Ferrules (Quadrilateral)
High Precision Ratchet: Automatically adjusts itself to the appropriate diameter for stripping terminals, the ratchet self-adjusting design improves accuracy and reliability during crimping to avoid wasted terminals.
Professional Craftmanship:Ferrule crimping Tool with PVC and ergonomic handle which provides easy operation and sturdy crimping operation.
One Year hassle-free refund warranty:We always provide excellent after-sale service.If you have any questions,please feel free to contact us anytime,we will response you ASAP within 24 hours.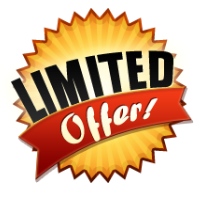 More Promoted: Tool Sale Offers