Feet First Fashion Mariah Girls Toddler Baby T Bar Shoe Navy Blue EU 21/UK 4.5 Infant – Reduced

Style: T-Bar Bow Detail Flats
Size: Available in UK Size 3 – 8
Main Material: Synthetic
Heel Height: 0.4″ / 1cm
Shoe/Boot Height: 1.6″ / 4cm
Calf Measurement: N/A
Width: Please message for details.
Condition: New: In Box
https://couponmatrix.uk/posts/wp-content/uploads/2018/06/41V6P5sRHbL._SL160_.jpg
£1.99 Next Day delivery. Order before 5:30pm for next day UK mainland delivery!
These comfortable flat shoes have a secure adjustable fit and cute bow detail to make your little girl feel as special as she is!
A gorgeous new arrival…
Available in navy or white patent, or pearlescent pink.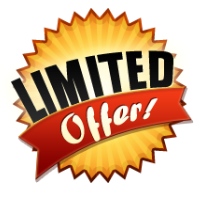 Bumper Bargains: Baby Sale Best Buys